US sanctions hurt Europe more than America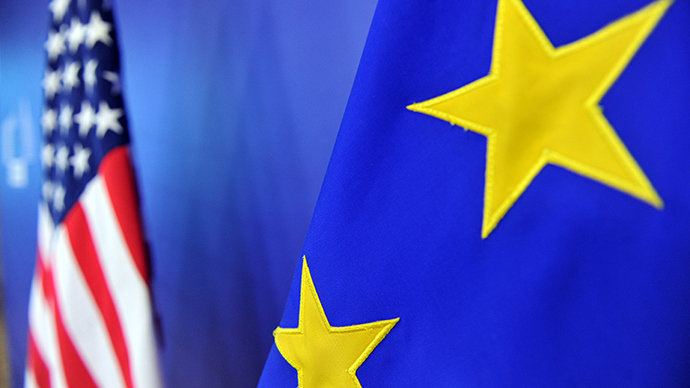 The Association of European Businesses (AEB), a Moscow-based business lobby, said that new US sanctions against Russia have a more severe effect on European than on American business.
The AEB says it "regrets" the US sanctions, and warns that they will stunt economic growth "not only in Russia".
"These sanctions are more focused on the partners of European businesses than on the partners of American companies," the group said in a statement on Thursday.
The US economy is much more isolated from Russia than Europe, which has much closer business ties with its neighbor. The AEB statement warned that sanctions will backfire and will hurt economic growth "not only in Russia, but also in Ukraine and in the EU.
The White House unveiled new sanctions against Russia targeting companies and institutions in the defense, energy and banking sectors of the Russian economy on Wednesday.
In its view, Russia hasn't done enough to de-escalate the conflict in Ukraine.
Russian state-owned finance and energy companies Gazprombank, Vnesheconombank (VEB), Rosneft, and Novatek all came under sanctions. The US also extended sanctions to defense sector companies the Almaz-Antey Corporation and the Kalashnikov Group, made famous for its production of the AK-47.
The AEB says that these businesses "are reliable and long-term partners of many European companies."
Russian President Vladimir Putin said that the new sanctions would push US-Russia diplomacy to a "dead end", and warned of the sanctions' boomerang effect.
You can share this story on social media: