Western donors urge more money to help Ukraine recovery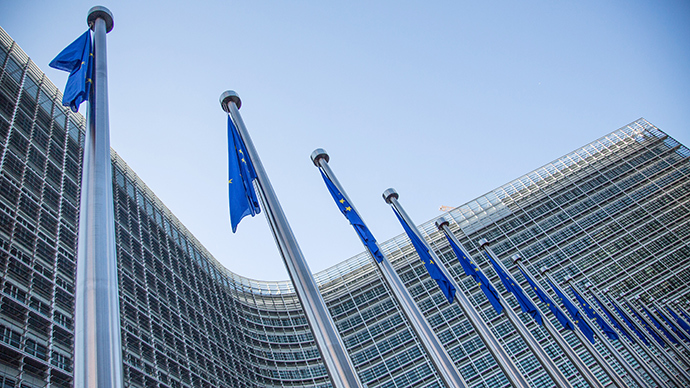 Ukraine's international donors including the EU, the US, Canada, Japan, and some international organizations have agreed further assistance to Kiev is crucial. They also said the Association Agreement with the EU opens a new stage in bilateral relations.
In a jointstatement published on Tuesday Ukraine's donors didn't specify a particular amount Ukraine would need to settle some of the most burning issues, including strengthening the borders and "elaboration of a special post-conflict rehabilitation program for the Donbas region."
Ukraine's western sponsors also include such international organizations as the OSCE and OECD, as well as international financial institutions the EBRD and EIB. They agreed to create a joint preparatory committee and provide more money for Ukraine's Economic Recovery and Growth Agenda for 2014-2016.
"In this regard, the Ukrainian Government will invite donors to jointly estimate the funds necessary to complete the priority tasks," the paper said.
Ukraine's western partners also underlined the importance of the EU-Ukraine Association Agreement sealedin the end of June.
"Donors and international organizations recognized the importance of the recently signed Association Agreement, including a Deep and Comprehensive Free Trade Area (AA/DCFTA), which constitutes the new basis for EU-Ukraine relations aiming at fostering political association and economic integration with the EU as well as the Association Agenda, as the instrument to prepare for and facilitate the entry into force of the Association Agreement," the document added.
A donor conference is usual for the EU, which it uses to help troubled countries, mostly those in Africa and the Middle East that suffered in military conflicts. Similar conferences were held in 2008 and 2009 to help recovery in Georgia.
The European Commission approved an 11 billion euro program of economic help for Ukraine in early March. The stabilization part accounts for 1.61 billion euro. The EU promised another 1.5 billion euro from the European Regional Development Fund to support the Ukrainian economy.
The other 8 billion euro are virtual, 5 billion will be allocated from the European Bank for Reconstruction and Development and 3 billion from the European Investment Bank. The money will be allocated to investment projects, which will depend on the performance of Ukraine's economy.
Since the beginning of year Kiev has received 850 million euro from the EU.
The IMF is developing a separate program to support Ukraine with up to $17 billion, but to receive it Kiev has to perform a number of painful measures including the liberalization of energy prices in the domestic market.
You can share this story on social media: