Ukraine's gas debt to hit $5.26 bn, if no June payment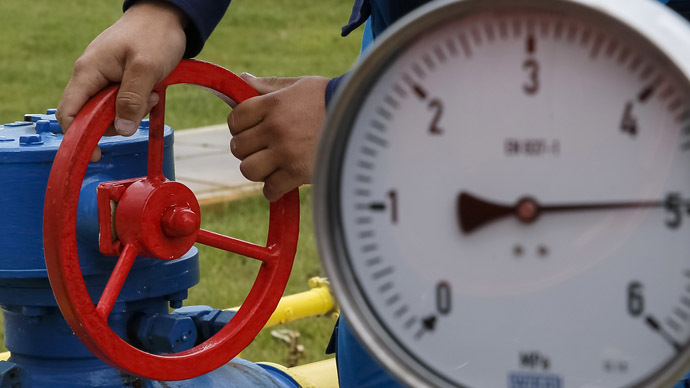 ​Ukraine's gas debt will increase to $5.26 billion on Monday, if it doesn't pay its bill for June by the July 7 deadline. This bill is calculated on gas delivered before Russia's Gazprom switched Ukraine's Naftogaz to a prepayment system.
In the first 15 days of June before the prepayment plan was introduced Russia supplied 1.56 billion cubic meters of gas to Ukraine.
If the bill is not paid by July 7 the debt will rise to $5.26 billion, based on the new price of $485 per thousand cubic meters that came into effect in April.
Ukraine has insisted it would pay the bill if it was charged $326, the head of Naftogaz said. Meanwhile the country is seeking ways to diversify away from its dependence on Russia.
On Friday Ukraine's Finance Ministry put forward an eight point plan to escape Russian gas dependence, via developing its own production as well looking for other suppliers.
"Each of the proposed courses may be developed subject to their feasibility in specific regions of Ukraine," the ministry said in a statement on its website.
Rural areas with a population of 20,000 people are suggested to switch from boiler heating to biofuels.
The ministry is considering three different ways of using coal to replace gas, each implementing gasification or coal conversion.
Coal will also be used for the production of gas mixtures with added water. Despite requiring additional land, the method reduces atmospheric pollution.
The list also includes the proposal for a sea terminal for liquefied natural gas (LNG).
"According to scientists, LNG could be an alternative to Russian natural gas and be supplied at a market price of $380 per thousand of cubic meters," the statement says.
At the same time, the Ministry recognizes barriers in the way to implementing the project such as the "political question" with Turkey concerning transit through the Bosphorus.
Also the ministry is proposing Ukraine develop domestic gas production. Last year more than 40 gas-condensate and oil and gas fields were discovered in the Dnieper-Donets basin. However the profitability of gas extraction is in doubt.
The list does not include shale gas production.
Currently Ukraine has 14 billion cubic meters of gas in underground storage. However 11.5 billion cubic meters of gas, potentially belongs to Gazprom according to the company's chief executive.
You can share this story on social media: