Russia launches largest oil drilling platform in the country's Far East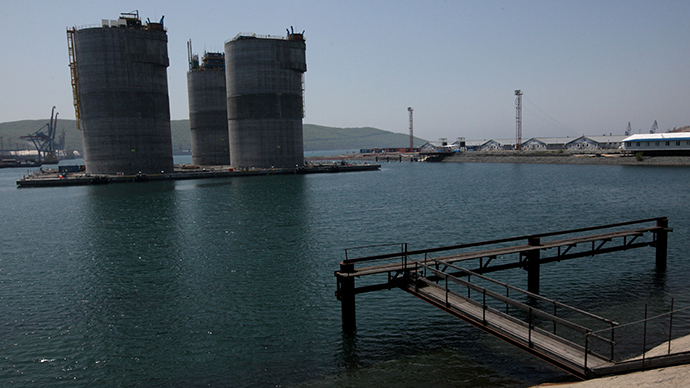 Russia's Rosneft and America's ExxonMobil have launched a unique drilling platform in the Okhotsk Sea in Russia's Far East. The world's most powerful rig can drill within the radius of at least 7 kilometers.
The rig is called Berkut or golden eagle and was designed to work in harsh subarctic conditions.
The drilling platform can withstand a 9 magnitude earthquake, waves of up to 18 meters and temperatures down to minus 44 degrees Celsius, Rosneft President Igor Sechin said. Berkut can also withstand floating ice up to two meters thick and has an autonomous power supply system. It has the largest superstructure on any rig. Weighing 200,000 tons it can drill a total of 45 wells.
The platform is located 25 km offshore in waters up 35 meters deep. The drilling will be performed by means of a marine rig, which allows all-year-round drilling of wells.
There have been no accidents or critical failures during the platform's construction, Rosneft's Igor Sechin reported to Russian President Vladimir Putin ahead of the launch on Friday. The construction was completed on time and within budget.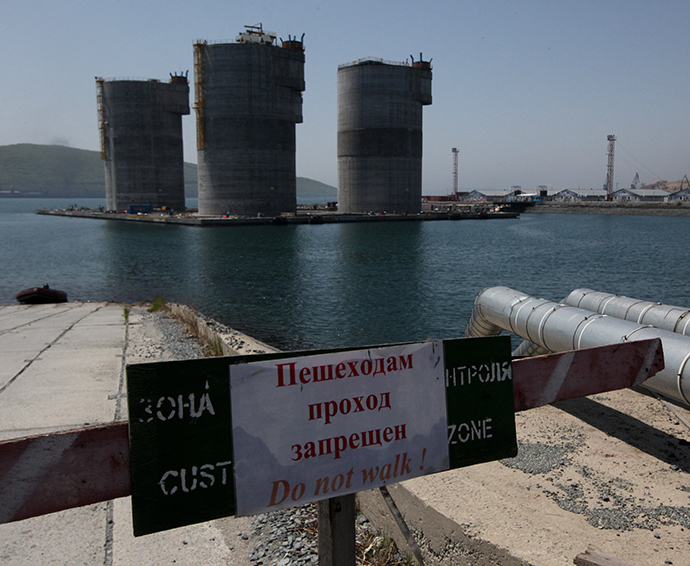 President Putin started the platform via a video link from the Kremlin, and highlighted the importance of the project to the country and the development of its natural resources in the Sakhalin region. "Thanks to such projects as the Berkut platform, we can use the richest but difficult to access fields, create new production and job opportunities, and strengthen the social and economic development of the Far East," Putin said.
The President also pointed out that the platform's construction and future operation is carried out under the strictest ecological regulations. "The project has undergone the harshest environmental requirements. The platform meets it, which is a separate achievement," Putin added.
He also praised the efforts of the Russian-American partners and wished them luck in the future field development projects.
The platform is a result of work by the Sakhalin-1 Consortium, which is the first major shelf project in the country, created on Product Sharing Agreement (PSA) terms. Forged in 1996, it includes several participants, with ExxonMobil and Sodeco having a 30 percent of share each, and Rosneft and ONGC Videsh Ltd. holding 20 percent each.
The total project is estimated to cost $10-12 billion, making it the largest direct foreign investment in Russia. It involves development of three oil fields in the north-east shelf off Sakhalin Island in the waters of the Okhotsk Sea.
Exploitation at Arkutun-Dagi field with the Berkut platform is expected to start by the end of the year. It will add 4.5 million tons to the Sakhalin-1 total annual extraction, producing up to 12,000 tons of oil daily.
You can share this story on social media: