​Oil prices at nine-month high on heels of Iraq violence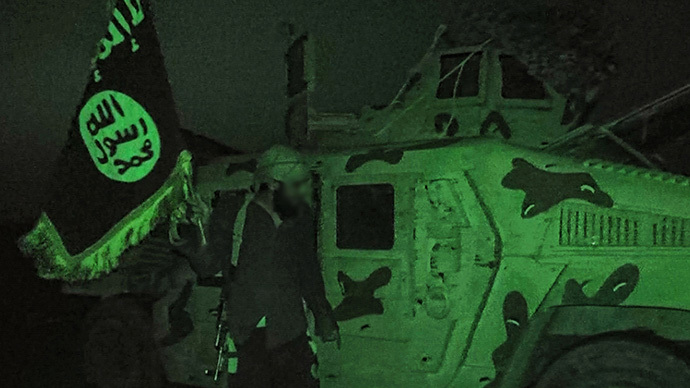 Crude oil prices in Iraq have hit a nine-month high, according to Reuters, as ongoing violence and fears of instability have led to supply concerns and equities sales.
Crude prices went up after Sunni jihadists of the Al-Qaeda splinter group the Islamic State of Iraq and the Levant (ISIS or ISIL) surrounded the nation's largest refinery, located in the northern city of Baiji, leading to concerns of limited output from the second-largest OPEC producer.
Brent crude futures went up three percent to $113.27 a barrel, while US crude rose 2.2 percent, to $106.71 – the highest for both since September.
The Thomson Reuters/Jefferies CRB index increased by 1.1 percent on Thursday, the most in two months.
"If this conflict knocked out Iraq as an exporter, that would have significant impact on prices," said Christopher Bellew, a trader at Jefferies Bache.
On Wall Street, energy shares went up in the wake of a spike in oil prices.
"It's a bit of a crisis mode here," said Timothy Ghriskey, chief investment officer at Solaris Asset Management LLC in New York, according to Reuters. "Geopolitical concerns have definitely taken over. It's a very fluid situation and things are happening very fast, it seems."
You can share this story on social media: