US gas no threat to Russian exports to Europe - Putin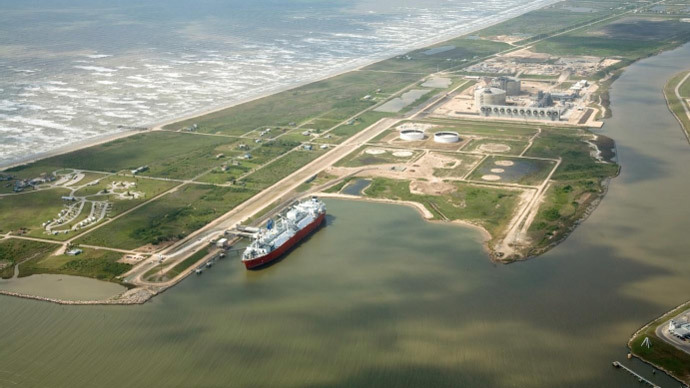 Vladimir Putin has dismissed speculation that touted US gas supplies to Europe will impact Russia's gas revenues, saying American firms will be better off concentrating on the Asian market.
"In order to set up exports of Liquefied Natural Gas (LNG), infrastructure has to be created either side of the Atlantic, and everyone understands that. This will take both, time and money," the Russian president told energy company executives during an industry panel in St. Petersburg, which is hosting the annual International Economic Forum.

"Meanwhile, the gas prices in the Asia Pacific region exceed those in Europe by 1.6 times. It is self-evident that it will be more profitable for US companies to fight for the premium Asian market. No one wants to forego the opportunity to earn money," continued Putin.

Following the hydraulic fracturing boom in the US, which has seen it overtake Russia as the world's biggest gas producer, Washington has reversed a long-standing restriction on gas exports. Seven companies have given permission to export so far, and multiple LNG terminals, necessary for transporting gas overseas, are being built, with dozens more awaiting the go-ahead from regulators.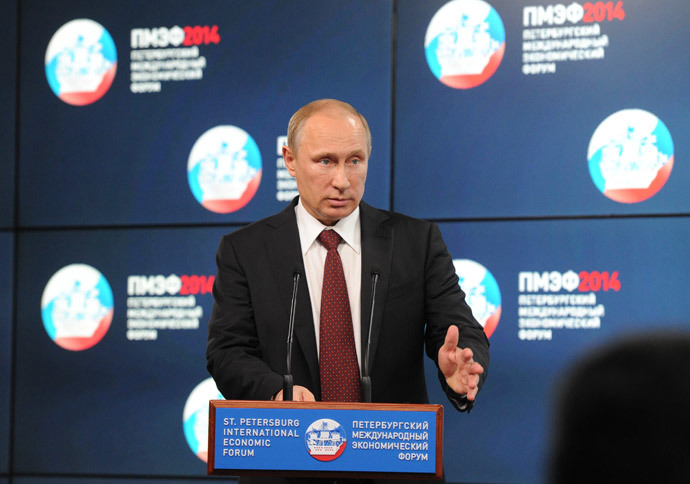 Despite the significance of the trend, it does not appear likely the US will replace Russia in the intermediate term. Last year, sole Russian exporter Gazprom supplied 162.7 billion cubic meters of gas to Europe, just under a third of its total demand.
To replace this, the US would have to divert a quarter of its gas to Europe. Meanwhile, its first facility does not even open until late next year, with the majority of the first wave of LNG terminals scheduled to come online between 2017 and 2020.
"Russian gas prices are competitive, and most importantly predictable, as they are based on tried and tested price-forming methods,"
said the Russian leader, referring to long-term contract Gazprom signs with its customers, which link gas prices to oil.
Despite brushing off American newcomers, Putin insisted that Russia will not be left behind in the energy revolution, with its emphasis on previously inaccessible shale gas and LNG terminals to replace pipelines.
"We do not only plan to maintain and develop our position as one of the leading energy exporters, but ride the crest of the wave of qualitative changes in the industry,"
said Putin.
Russia opened its first LNG terminal in Sakhalin in 2009, and is scheduled to open at least four more in the next few years, with all but one of them located on the east coast of the country.
You can share this story on social media: