Putin on Gazprom-China gas deal: Russia has enough resources for 50 years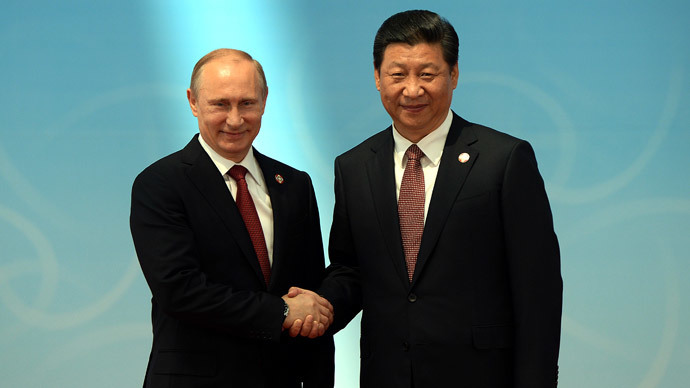 Russia has more than the estimated 3 trillion cubic metres in natural gas reserves in its gasfields, enough to last for 50 years, Russia's President has said commenting on the 30-year $400 billion gas deal with China.
"This deal is for 30 years, while I think there's enough supply for 50 years. They are underestimated. Extractable reserves at the two deposits that we would introduce – Kovykta and Chayanda – are 1.5 trillion cubic metres of natural gas reserves each. Which means in total there's 3 trillion. In reality, I repeat, there's more," said President Vladimir Putin talking to the representatives of global businesses at the 18th International Economic Forum in St Petersburg.
Commenting on the historic gas deal with China, Putin said Russia has abundant gas resources to supply not only China, but also the Russian provinces.
"It's very important for us. This project is multi-dimensional, because it gives us the opportunity... to develop the eastern provinces, to construct a branch gas supply system there," Putin said.
Putin also said that both routes - eastern and western - through the Power of Siberia and Altai pipelines will be developed.
On Wednesday, Gazprom signed its biggest deal in history, a $400 billion 30-year contract with CNPC under which the company will supply 38 billion cubic meters of gas to China per year. With Russia starting supplies in 2018.
The deal involves infrastructure investments of more than $70 billion from both sides becoming the world's largest construction project. Russia will provide $55 billion up front and China $22 billion for pipelines within their borders.
In 2013, China consumed about 170 billion cubic meters of natural gas and is expected to consume 420 billion cubic meters per year by 2020.
You can share this story on social media: