​Chinese replace Russians as top property buyers in Manhattan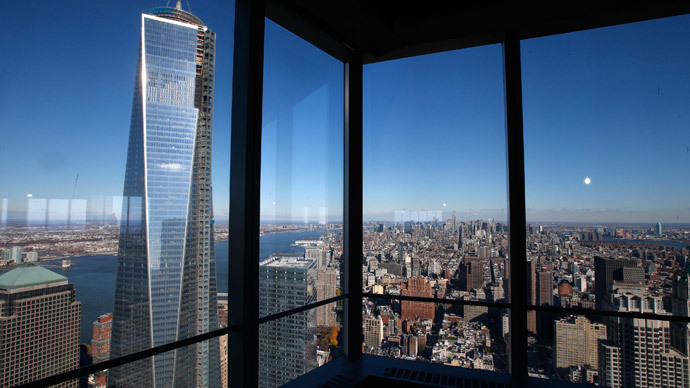 The Chinese have become the biggest foreign buyers of apartments in Manhattan, according to estimates by real estate brokers. The Russians who used to be the biggest buyers have dropped off since the unrest in Ukraine and US/EU sanctions were imposed.
Wealthy Chinese are snapping up expensive properties in New York, as well as in London and Sydney, as they look for safe investments for their cash and bases for their kids to get a Western education, Reuters reports.
High on the list for Chinese buyers is to be close to fist rate educational intuitions. According to the Hurun Report, a Shanghai-based publication, more than 80 percent of rich Chinese want to send their children to overseas schools and universities.
The Chinese were top of the list according to both volume and value of sales, although opinions differed on whether the Russians, Europeans or South Americans were next.
The Chinese are flocking to the US market because after the housing crash of 2007-2010, property prices fell and are still relatively low in comparison to other parts of the world.
Luxury apartments in Hong Kong, Singapore and Shanghai sell for between $4,100 and $5,000 per square foot, while in Manhattan as well as Sydney they go for $2,100 to about $2,500; London comes in at between $3,300 and $4,100.
"By far and away the Chinese are the fastest growing demographic. They are the top consumer for real estate, and New York is front and center," said Dean Jones, a US based broker with Sotheby's International.
Russian buyers in contrast are becoming scarcer and brokers say the crisis in Ukraine will mean a further reduction in their numbers.
"They're gone, they're gone. They've been gone since the Crimean outbreak," said Nikki Field, a broker at Sotheby's international.
Field added that as far as Chinese demand was concerned they had "only scratched the surface".
And they're not confined to Manhattan penthouses, with many snapping up mansions on Long Island like the Great Gatsby almost a hundred years previously.
Such is the inrush of wealthy Chinese that some locals are starting to complain about the new "China Price" where Chinese buyers outbid other buyers often with cash offers.
And they're not always turning up to the deal in person. One Chinese buyer recently brought two properties worth $13 million at the Baccarat Hotels and Residences in New York and did the whole deal on WeChat, according to Douglas Elliman's Emma Hao, the broker who did the deal.
"I think the Chinese trend is onwards and upwards. There will be more Chinese buyers, and they will take more share of the market," said Liam Bailey, a partner with Knight Frank.
In London, which also has robust property laws and world renowned universities within easy reach, the Chinese became the city's number one foreign buyer last year accounting for 6 percent of the market compared to Russian's 5.2 percent.