Netherlands to become net gas importer in 10 years – IEA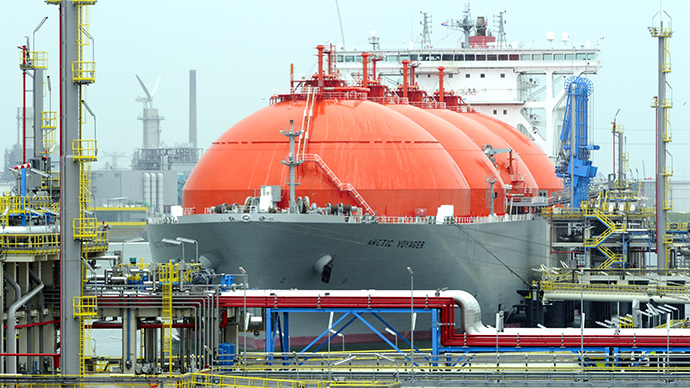 Europe's second largest gas producer, the Netherlands, could shift from exporter to importer within a decade, says the International Energy Agency (IEA). The study suggests seeking alternative energy sources in nuclear, unconventional fuels or renewables.
Declining production at the large Groningen gas field will turn the Netherlands into a net importer of natural gas, the IEA report says.
The IEA sees opportunities for developing indigenous resources, as well as re-assessing its energy security and looking at different cost-effective paths.
Since 2005 the Netherland's consumption of renewable energy has increased from 2.3 percent to 4.5 percent in 2013 and is expected to reach 14 percent by 2020 and 16 percent by 2023, the IEA says.
"Promoting lower-carbon energy use, especially in industry and transport, makes economic sense and can improve both sustainability and competitiveness," said Maria Van der Hoeven, IEA Executive Director.
She says the Netherlands can benefit from cooperating with its neighbors in competitive electricity markets, particularly for combining reserves to meet demand peaks at the regional level.
"Integrating the electricity systems across borders with new interconnections ensures resource efficiency. Europe's energy markets need to be efficient and make renewable energy an integral part," Van der Hoeven said.
Meanwhile the Netherlands remains one of the most fossil-fuel-intensive economies among IEA members. The share of fossil fuels in the Netherlands energy mix is above 90 percent.
The IEA says the country needs to develop a longer term energy policy up to 2030, which would involve huge investment into, and the promotion of, green projects like energy efficient buildings.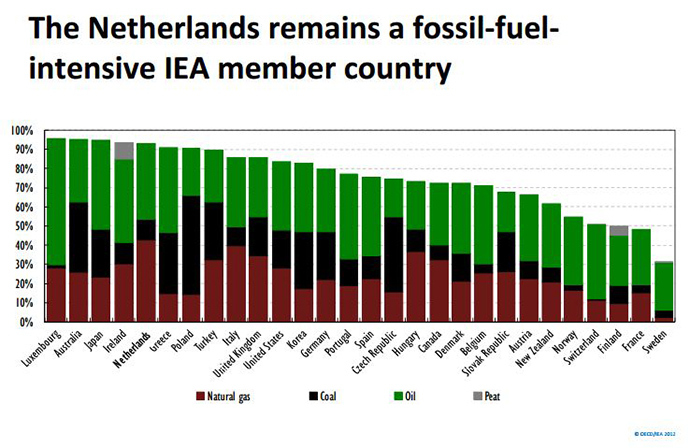 You can share this story on social media: