RT - SAMSUNG VR'S LARGEST CONTENT PARTNER IN RUSSIA
MOSCOW, NOVEMBER 23, 2016 – RT, one of the global news industry's leaders in 360-degree video content production, has become the first Russian broadcaster to join Samsung VR – an immersive video viewing platform. The channel is also Russia's topprovider of panoramic video content for Samsung VR.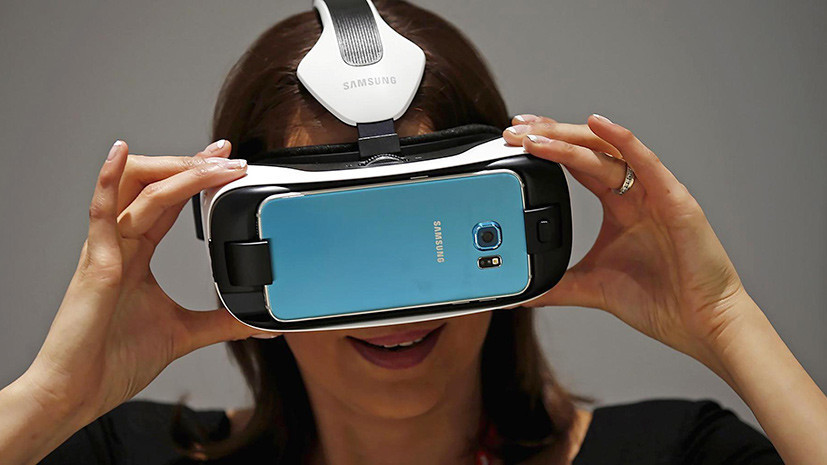 RT premiered its exclusive Journey to Kamchatka 360-film to celebrate the launch of Samsung VR in Russia.

"Panoramic footage allows the viewers to enjoy full immersion in the event, the place, the story. That's why RT decided to apply VR technology to its daily news operations," said Eduard Chizhikov, head of RT's 360-degree video content production. "Thanks to our partnership with Samsung VR, users will be able to explore new dimensions of virtual reality."
RT's channel within the Samsung VR platform features over 30 panoramic videos, including unparalleled footage of the Earth shot from the International Space Station for the first time in human history; a report from the ancient city of Palmyra, Syria, which was destroyed in the ongoing conflict; panoramic footage of the Victory Day Parade in Moscow shot from helicopters, fighter jets and self-propelled howitzers rolling through the Red Square; drone footage of the war-ravaged Donetsk area of eastern Ukraine; construction of the Crimea Bridge, as well as many others.
"RT360 is the largest content partner for Samsung VR in Russia, and we hope that the audience will appreciate the channel's high-quality videos," said Seif El Hakim, head of Marketing, Mobile Division, at Samsung Electronics in Russia.
Samsung VR is available online in 20 countries besides Russia, as well as in app stores for Samsung Gear VR – Oculus Store, Galaxy Apps and Google Play.
RT's dedicated VR-app has already been downloaded from the Oculus Store more than 10,000 times since the platform was launched just two weeks ago.
RT has been among the industry leaders in adopting the 360-degree video format for news. In December 2015, RT was the first to launch a proprietary RT360 VR app, which is currently available on Google Play and the AppStore. Since March of 2016, RT has been regularly producing news content in 360-degree video format. Viewers can also watch panoramic videos on RT's YouTube channels (in English, Arabic, Spanish, Russian, French, and German) and via a dedicated Facebook page. Most recently, RT launched Space 360, a special project that shows never-before-seen 360 video footage of planet Earth, shot from the Cupola module of the International Space Station (ISS).