RT AND KEITH ALLEN BRING SHARP POLITICAL COMEDY BACK TO UK
MOSCOW, AUGUST 16 — RT and legendary comedian Keith Allen are hitting the road on a countrywide bus tour through early September to discover fresh talent among everyday Britons for their new satirical show on RT UK. Slated for late fall 2017, the show will have the same format as the revered 'Establishment Club' — the beloved home of uncensored 60s British satirical stand-up. But it is already making waves in the UK press.
Keith Allen, the renowned comedian and actor, is joining RT as the host of the new RT UK show 'The Establishment Club.' As the father of singer Lily Allen and Game of Thrones actor Alfie Allen, as well as an actor himself, the comedian is no stranger to big-name celebrities and the entertainment mainstream. However, with his new project he's looking for something a little different: undiscovered Britons who can breathe life back into the satirical comedy that Allen believes has been stifled by the mainstream comedy and media scenes.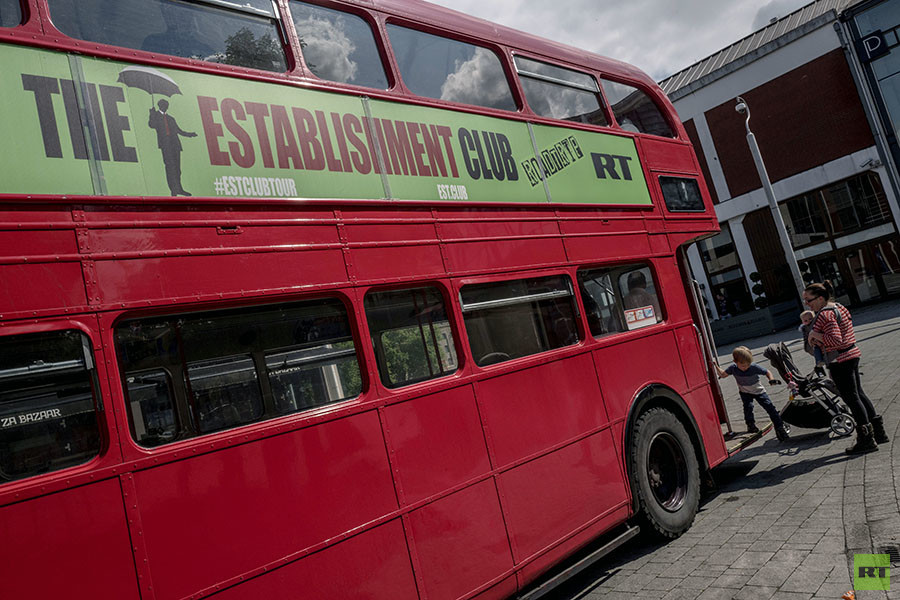 Though the show is still to come, the tour kick-off has already made waves in the British media, with the Guardian, the Sun and Chortle writing about it.
Allen said that he chose to work with RT because the channel "is an ideal home for the revived Establishment Club. RT gave us the frenetic Tom Walker, aka Jonathan Pie, perhaps the only interesting act to emerge in the last few years. We're taking to the road because we want to find more Jonathan Pies – voices that are angry, passionate, original."
Together, 'The Establishment Club' and RT have embarked on the biggest nationwide talent search in the club's 50-year history. Allen, touring on a double-decker bus with fellow British comedians, is making stops in Bristol, Brighton, Edinburgh, Manchester and Newcastle, where satire-inclined hopefuls perform in front of Establishment Club grandees.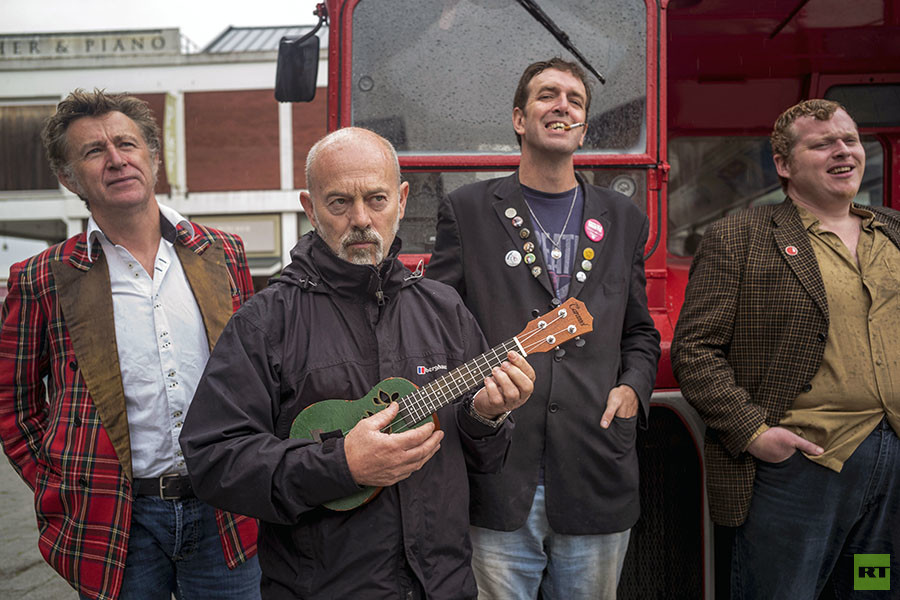 The original Establishment Club was a nightclub opened by the legendary comedian Peter Cook as a home for provocative, uncensored stand-up in an effort to combat censorship in London's West End. It was later credited as being responsible for the satirical comedy boom in the 60s as well as launching the careers of Stephen Fry, John Cooper Clarke and Terry Alderton.