US, intl military in Iraq will need 'to reduce numbers' after ISIS is crushed – PM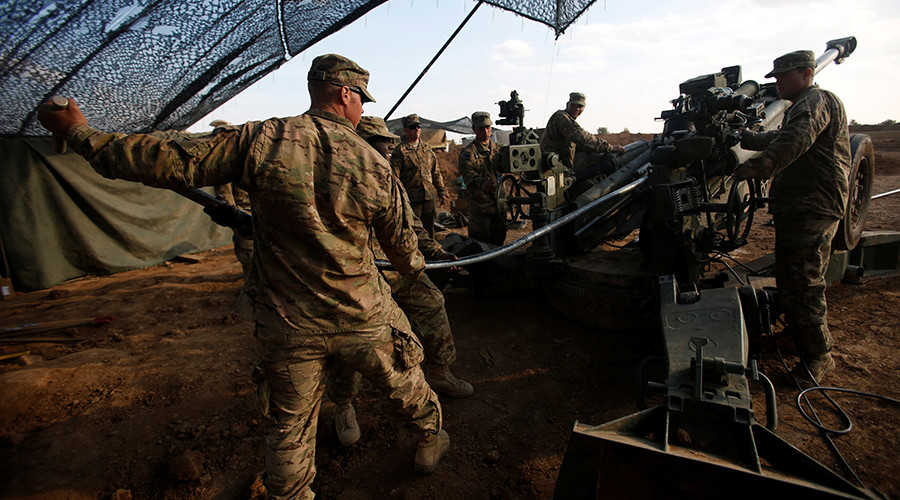 The international military presence in Iraq should be reduced once Islamic State terrorists are defeated, the country's Prime Minister has said. The comment comes as the Pentagon top brass considers a longer stay in the war-torn nation.
Death & destruction: Learn more about liberation of Mosul
In an interview with the Middle East Eye, Iraqi Prime Minister Haider al-Abadi said he wanted fewer US troops and other international forces in his country, as the Islamic State (IS, formerly ISIS/ISIL) is being pushed further and further from its strongholds.
"As we are crushing Daesh [Arabic pejorative term for IS], it is clear that there is a need to reduce the number of our allies who are helping us," he told the media outlet.
The official said that Baghdad has been keen "to internationalize" the fight against terrorism, referring to the US-led international alliance. While stating that the number of forces had "reached a peak" in the battle for Mosul and the Nineveh province, Abadi pointed out that "after this operation, the number is going to be reduced."
Read more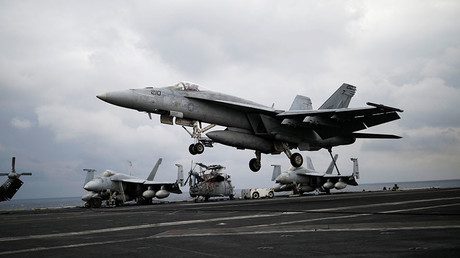 His words stand in stark contrast to earlier statements by US Defense Secretary Jim Mattis and General Joseph Dunford, who said in February that it was likely that American forces would continue to stay in Iraq for a long time to continue the fight against IS. They added that the US is considering sending more American soldiers to the battle to liberate Mosul.
"The Iraqi people, the Iraqi military, and the Iraqi political leadership recognizes what they're up against and the value of the coalition and the partnership in particular with the United States," Mattis told reporters back then. "I imagine we'll be in this fight for a while and we'll stand by each other."
Mattis' comments were echoed by General Dunford, Chairman of the Joint Chiefs of Staff, at the Brookings Institution in Washington DC.
"We have, as has NATO, begun a dialogue about a long-term commitment to grow the capacity, maintain the capacity of Iraqi Security Forces, but no decisions have been made yet," CNN quoted him as saying. "Iraq has begun to speak, and you've heard Prime Minister (Haider) Abadi speak, about the international community continuing to support defense capacity building."
But despite his desire for the bulk of American troops to leave, Abadi noted that the "mutual relationship" with the US had "been very successful", and was not opposed for some American forces to stay and help train Iraqi servicemen and police.
Read more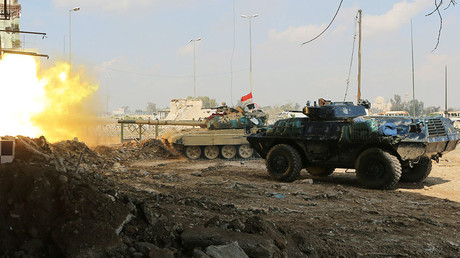 "We have to strengthen our armed forces and security forces and this will need a lot of help from our allies to give proper training," he told MEE. "We have started the training of the local police in Anbar and Nineveh, Salah ad-Din and Baghdad, and we will expand it to all Iraqi provinces, to re-train all the police in Iraq, in addition to the army and the counter-terrorism forces."
"We have to finish off Daesh and the rest of the terrorists by our cooperation. We need intelligence cooperation in this field; we need logistic support," the Prime Minister emphasized.
Currently, some 5,100 US troops are stationed in Iraq. Although then-President Obama officially ended American involvement in the country in 2011, he has had to periodically increase the number of troops stationed there to help in the fight against IS and other insurgent groups.
However, he was wary of sending American soldiers to the front lines. President Donald Trump, on the other hand, has called for more direct military action in tackling IS, though it's not yet entirely clear how exactly his strategy will differ from that of his predecessor, Barack Obama.