Cyclist slam tackles thief who steals bike in 17 seconds (VIDEO)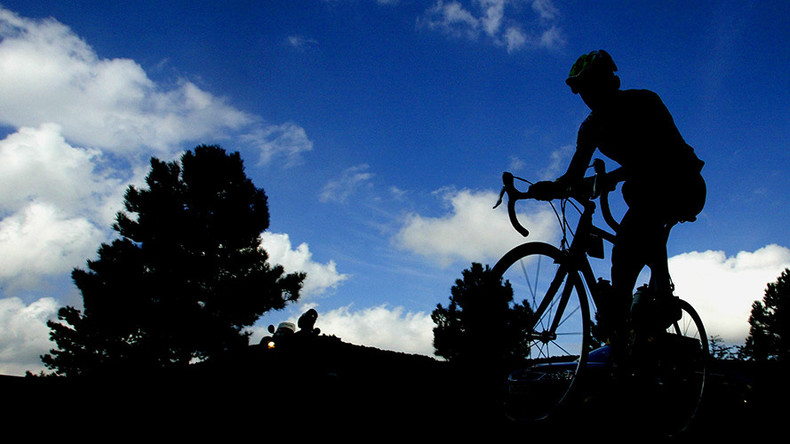 A quick-thinking cyclist took out a thief with an epic slam tackle after leaving his bike unattended for a mere 17 seconds.
The incredible robbery and epic recovery was caught by CCTV cameras in Dublin, Ireland, over the weekend, when a bike mechanic left his expensive piece of equipment unlocked for less than 17 seconds.
READ MORE: Aussie intruder's taste for champagne derails alleged house heist
The greedy opportunistic thieves, likely already on stolen bicycles, didn't think twice about nabbing the unattended bike, but soon found out the hard way that it isn't nice to take what's not yours.
The mechanic was "very lucky to get away with about €200 worth of damage [to the bicycle] rather than losing his carbon racing bike," according to the guys at 360 Cycles Clontarf who posted the harrowing footage on Wednesday and already amassed about 150,000 views.
The guys hope the footage will remind bike owners to always lock their bicycles "even if you are just leaving it for under a minute."