No arachnophobia: News reader doesn't flinch as spider crawls on her arm (VIDEO)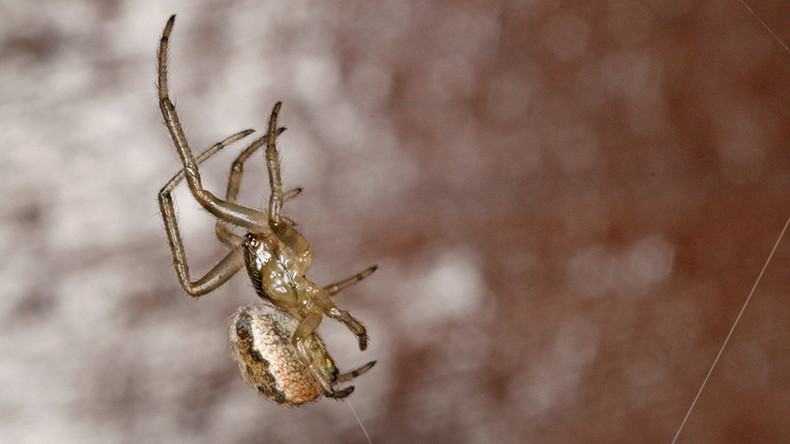 A newsreader on a local Texas TV channel has been praised for her professionalism after continuing her broadcast unabated while a spider creeped down her arm.
Broadcaster Shannon Murray was delivering a segment on Dallas Fort Worth station Fox 4's "Good Day" programme when she was interrupted by a most unwelcome gate crasher.
Undeterred, the presenter continued her report despite the presence of a spider, which crawled down her arm while she was live on air.
Murray clearly doesn't suffer from arachnophobia and was praised for not flinching as the eight-legged guest made its way down her arm.
My 30 yr old son would have flipped out! Probably the only thing he is scared of!🕷

— shannon blackshear (@redtreefrog1968) July 26, 2017
Would you have been so calm if you saw the spider? I know I wouldn't. 😂🕷🕷

— Steve (@afac1964) July 26, 2017
Lol, what a Pro. Never breaking concentration.

— Wesley Proffitt (@DarthProff) July 26, 2017
Wow, what a reporting boss! Have seen other reporters fail for less!

— Bill Hord (@bill_hord) July 26, 2017
That's awesome! You're a true professional indeed!

— Kimberley Hiott (@HiottKimberley) July 26, 2017
The anchor even had some kind words for the spider, thanking it for giving her social media following a boost.