Killer whale rips anchor from boat in chaotic skirmish off Alaska (VIDEO)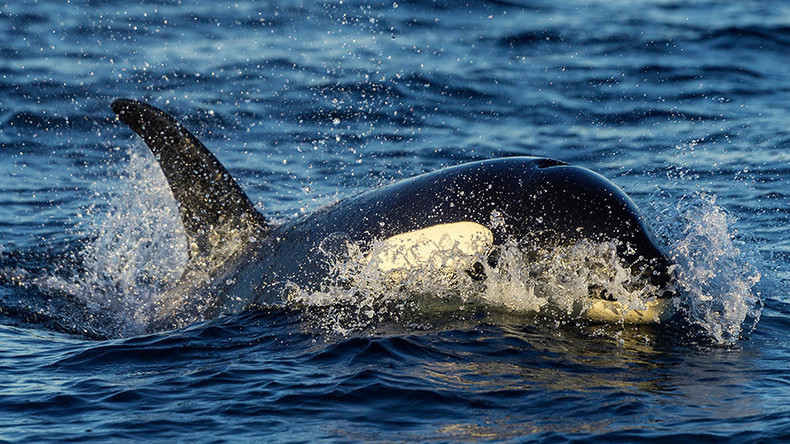 Cursing like a sailor and sounding deeply panicked, an Alaskan fisherman became embroiled in a frantic battle against a killer whale. Victor Littlefield captured the chaos onboard as he attempted to keep his boat afloat.
"It's gonna take our anchor," Littlefield can be heard saying on camera, before spurting a series of profanities as the orca bites down on the anchor of the small boat.
WARNING: The following video contains strong language.
Littlefield filmed the video, which he admits was cut short to deal with the issue at hand, off the coast of Sitka in southern Alaska on Wednesday.
"Maybe it was playing with me I'm not sure," he said on Facebook. "I considered shooting it," he said.
Luckily for the whale Littlefield decided against using his gun, claiming the incident stopped after several minutes.
No human or whale was harmed in the incident, which Littlefield claimed would have made "toast" of a smaller boat.
READ MORE: Carnivore orcas hunt down 12-meter whale in dramatic rare footage from Russia (VIDEO)