Earth's 2017 'resource budget' will be spent by next week – report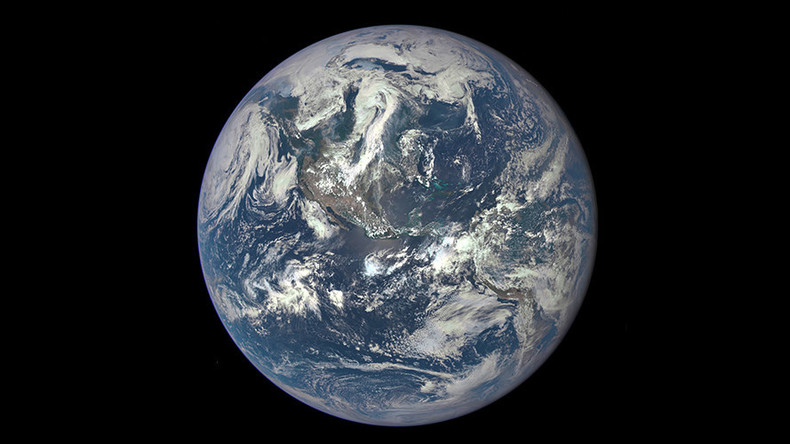 The inhabitants of Planet Earth will have used up its yearly allowance of resources such as water, soil and clean air by next week, says a new report by an international project calculating the yearly "overshoot" caused by human activity.
The report, released Tuesday by environmental groups WWF and Global Footprint Network, said Earth Overshoot Day will occur on August 2 - one day earlier than last year.
"By August 2, 2017, we will have used more from Nature than our planet can renew in the whole year," the groups said in a statement to AFP.
READ MORE: Britain to ban diesel and petrol car sales by 2040
"This means that in seven months, we emitted more carbon than the oceans and forests can absorb in a year, we caught more fish, felled more trees, harvested more, and consumed more water than the Earth was able to produce in the same period."
At current consumption rates, humanity would need 1.7 Earth-sized planets to process the demand. Carbon emissions currently make up 60 percent of humanity's Ecological Footprint, the report says.
"If we cut carbon emissions in half, the date of Earth Overshoot Day would be pushed back by 89 days, or about three months. This is possible and would reduce humanity's demand to the ecological resources of 1.2 Earths, instead of 1.7 as is the case now," read the report.
READ MORE: Pope shuts off Vatican fountains for first time in living memory as Rome hit with drought
While the advance of overshoot day has slowed down this year, the anniversary has been creeping up earlier and earlier since the "budget" started being calculated in 1986.
Mankind's growing ecological "footprint" from greenhouse gas emissions and other forms of pollution mean the date has moved up the calendar from October 21 in 1993, September 22 in 2013 and August 13 in 2015.