Selfie-loving monkey back at center of copyright court battle
Published time: 13 Jul, 2017 15:49
Edited time: 14 Jul, 2017 09:30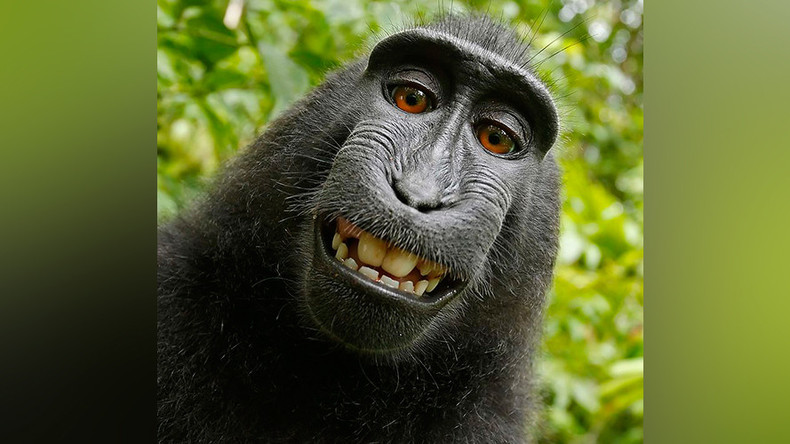 Naruto – the selfie-loving monkey – is back in the news again after a federal appeals court in San Francisco heard arguments on Wednesday about whether the black macaque can own the rights to an image he took in Indonesia in 2011.
The story of Naruto begins with photographer David Slater, who travelled to Indonesia in 2011 and spent several days shooting a troop of macaques. One of them, Naruto, picked up Slater's camera, pressed the remote button and the monkey selfie was born.
Predictably the selfies of the grinning Naruto went viral and this is when things began to get complicated.
In 2014 Slater became embroiled in a legal battle over copyright, when he asked websites Techdirt and Wikipedia to take down the photos, as Slater had not given permission to use them.
Both refused, claiming that, as Naruto took the selfie, Slater did not own the copyright.
READ MORE: Selfie copyright claim: Monkey loses
The US copyright office ruled in Slater's favor, saying that animals cannot own copyright.
But later in 2015 animal rights group PETA filed a case of copyright infringement against Slater and the San Francisco-based self-publishing company Blurb, which published a book called 'Wildlife Personalities.' The book included the selfie of Naruto.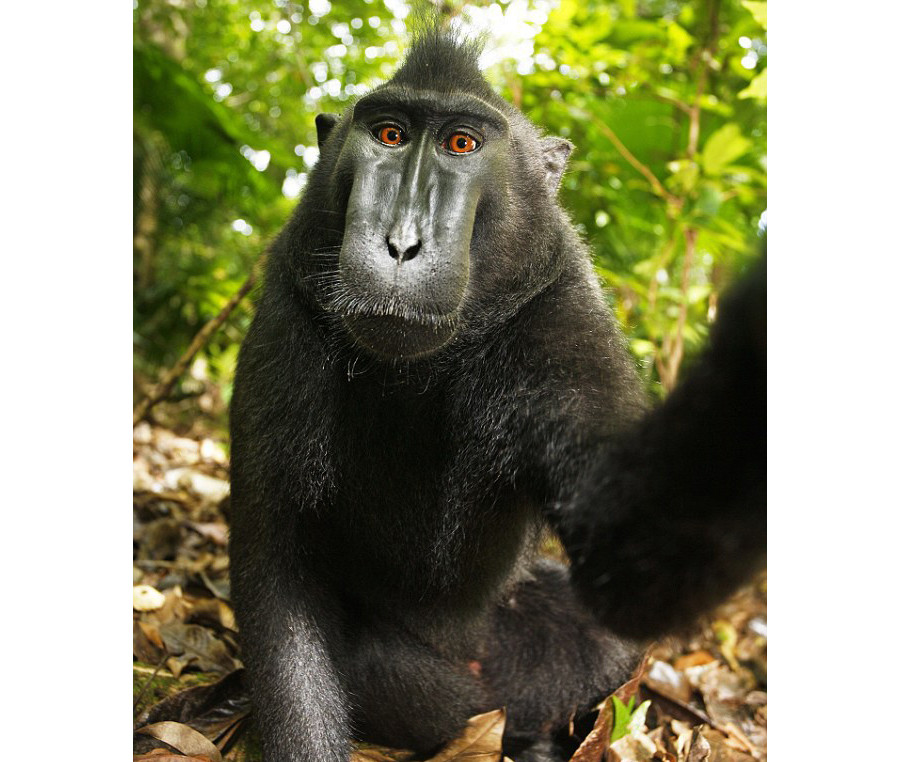 Once again the court sided with Slater but PETA appealed the decision.
A 45-minute hearing in front of a three-judge appeals court in San Francisco attracted large crowds on Wednesday who, according to AP, often burst into fits of laughter.
However, the case is no laughing matter for Slater, who told The Guardian that he is now broke, could not afford to fly to San Francisco to attend the hearing, or pay the lawyer who has been representing him since 2015.
Slater's attorney Andrew Dhuey told the court that "monkey see, monkey sue" is not a good law under any federal act.
PETA attorney David Schwartz argued that Naruto was used to cameras and snapped the now-infamous selfie when he saw his reflection in the lens.
Slater has always contested this claim, saying that the selfie was a result of his coaxing of the primates and not simply an accident.
Schwartz argued that the case came down to the simple fact that photographs can be copyrighted and therefore Naruto owns the copyright, despite the court ruling otherwise.
"We have to look at the word 'authorship' in the broadest sense," he said.
The three judges sought answers as to what gives PETA the right to bring the case on behalf Naruto, saying that "having genuine care for the animal" is not sufficient to establish a "next friend" relationship required to represent the primate.
Dhuey claimed that the case is nothing more than a PETA publicity stunt and wondered why Naruto didn't appear in court. "It's like he doesn't even care," he quipped on the courthouse steps.
The judges did not issue a ruling on Wednesday and the case is ongoing.