Mystery surrounds objects spotted near satellite as contact finally restored
Published time: 2 Jul, 2017 15:44
Edited time: 6 Jul, 2017 13:34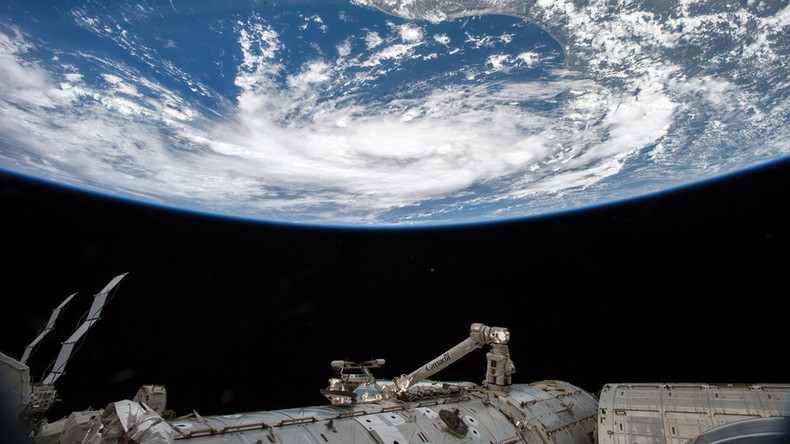 Evasive satellite AMC-9 is back in contact with its operator weeks after a 'significant anomaly' saw it lose connection. The source of 'two separate objects' floating in the vicinity of AMC-9 has yet to be determined.
The firm in charge of the operation, SES, insists it remains in control of the satellite and does not believe it's falling apart. It lost contact with AMC-9 on June 17.
"We have contact with the satellite and telecommand capabilities, and the satellite is flying in its orbit, moving westwards, in a predictable and observable manner," Markus Payer of SES told RT in a statement. "AMC-9 is not breaking apart."
"There is no risk it will interfere or collide with another active satellite," he concluded.
READ MORE: 'Catastrophic avalanche of collisions': Space junk can destroy satellites, scientists say
ExoAnalytic Solutions – hired by SES to help track its satellites – is also monitoring these other drifting objects in an apparent bid to identify their origin. AMC-9 is about 36,000km (22,500 miles) above the Earth's surface.
"I would hesitate to say we know for sure what happened," ExoAnalytic's CEO, Doug Hendrix, told ArsTechnica.
AMC-9, a communication satellite launched in 2003 onboard a Russian Proton rocket, had been nearing the end of its 15-year lifespan prior to this apparent incident. The nearby separate objects could add to the ever-growing space debris in geostationary orbit.
"The challenge is that those pieces, in human terms, will be up there almost forever, and will present a long-term navigational hazard," Brian Weeden, space situational awareness expert, said of the incident.
READ MORE: Space junk mission drawn into Earth's atmosphere & destroyed
A race is currently underway amongst engineers to develop an effective system to rid space of the estimated 170 million pieces of junk orbiting Earth. The debris could make future missions unsafe if not cleared.