16yo texted mother moments before being mauled to death by black bear in Alaska
Published time: 19 Jun, 2017 20:49
Edited time: 4 Jul, 2017 07:12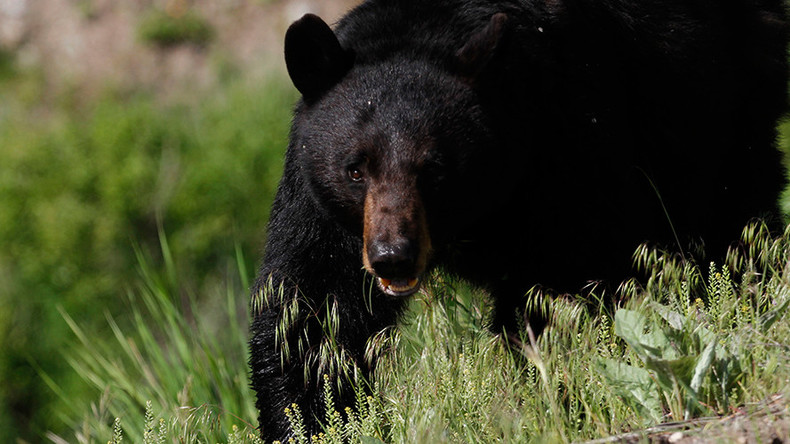 A 16-year-old trail runner was cornered and mauled to death by a black bear in Alaska on Sunday just moments after he texted his mother to send help.
"I've been running in the mountains for 30 years," race director Brad Precosky told KTUU News, adding that there had been multiple sightings of both brown and black bears in the area that day, hampering search and rescue efforts.
"People come down off the trail and say they've run into a bear. Sometimes that means nothing; other times, it's really serious. Like this," said Precosky.
"There was a brown bear sighting, there was a black bear with cubs sighting," Precosky said. "We didn't know which was which."
Precosky launched a search party of volunteers from the race when he was shown the message from the boy's mother reports KTUU. The boy has yet to be identified.
Park rangers did shoot the reportedly 250lb (113kg) black bear in the face but only wounded it as they reportedly did not have powerful enough rifles to kill the animal.
"It did definitely take a slug strike to the face when the ranger fired on it," said Tom Crockett, a Chugach State Park ranger.
"We know he struck it," he added.
The hunt for the bear continues and officials have confirmed it will be killed on sight.
The boy had been competing in the juniors division of the annual Robert Spurr Memorial Hill Climb race which has been staged in the heavily wooded area between Anchorage and Girdwood for the past 29 years.
The boy reached the halfway point on the Bird Ridge trail – about 1.5 miles from the start – before sounding the alarm via text at 12:37 local time and turning back.
A member of the search party discovered the boy's remains 1,500 feet (457 meters) from the trail.
"I heard something above me and thought, maybe that's him," competitor John Weddleton told KTUU News in an interview. "The bear came by me, maybe about 10 feet away, and then I saw [the teen]. No motion. He looked awful."
The boy's remains were airlifted from the scene.
"The terrain was really, really rugged to the point where we only sent down a team of six. The officers went down, very guarded, and located the victim," Anchorage Police Sergeant Nathan Mitchell said.
"It's devastating. It's tough," he added.