Lebanese soldiers violently suppress protests as govt delays elections for 3rd time (VIDEO)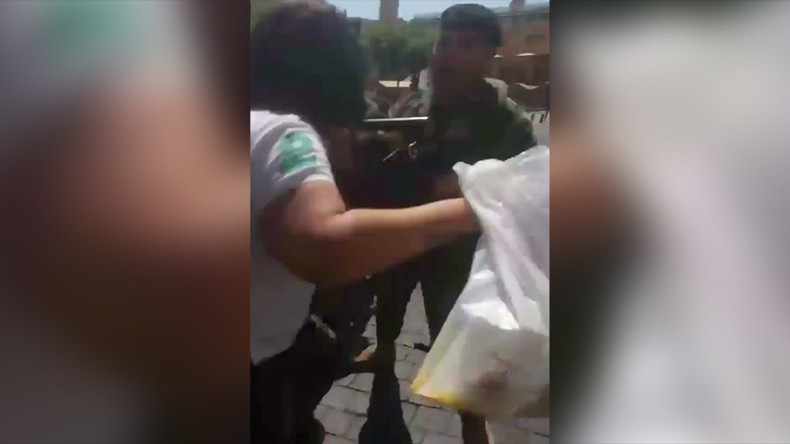 Soldiers in Beirut clashed with protesters Friday as they attempted to make their way to the parliament building for an organized demonstration. Videos from the scene show women being brutally attacked by armed security personnel.
The protest was organized after the Lebanese government struck a deal Wednesday to hold the country's next election in May 2018, the first since 2009. Prime Minister Saad al-Hariri told Reuters the delay was due to "technical reasons."
Protesters took to the streets of Beirut to demonstrate against the third extension to the current parliament's initial four-year term.
Video uploaded to Twitter shows a man being beaten on the ground by security personnel. When a woman attempts to intervene she is also struck by police.
RT contacted the uploader of the video, who said it was provided by a friend who wished to remain anonymous. "They don't have any excuse," the uploader said of the decision to further delay the elections.