'Crooked Hill(ary)': Pranksters channel Trump in road sign joke (PHOTO)
Published time: 16 Jun, 2017 20:20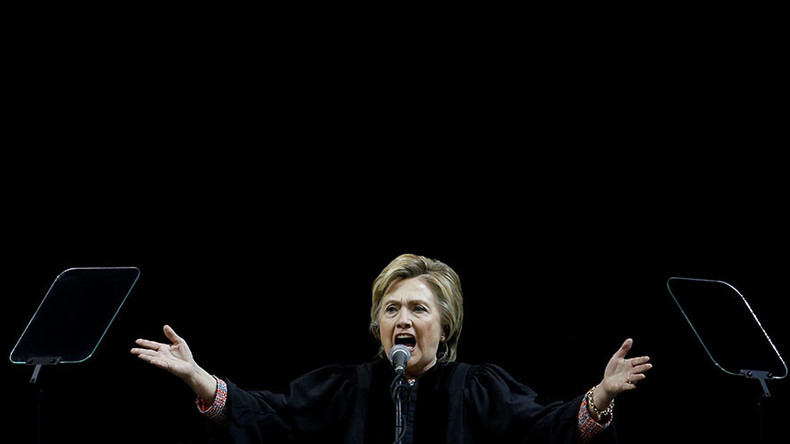 Vandals have defaced a road sign in Long Island, New York – a juvenile-like move that, given recent events, now appears surprisingly presidential.
For commuters travelling along Stagtikos Parkway, they'd normally pass a sign for "Crooked Hill," but a few extra letters were mischievously added, changing the sign to "Crooked Hillary."
"As soon as we were notified about the graffiti yesterday morning, it was removed," a spokesperson for the Department of Transportation told Newsday. "Defacing public signs is illegal."
Trump repeatedly used the pejorative "Crooked Hillary" moniker while referring to his Democratic opponent Hillary Clinton during 2016's US presidential election campaign.
And, despite his victory, the president has continued to use the term, most recently referencing her on Thursday.
Many online were left tickled by the new signage.