Huge wind turbine crushes truck on German autobahn (PHOTOS, VIDEO)
Published time: 17 May, 2017 15:42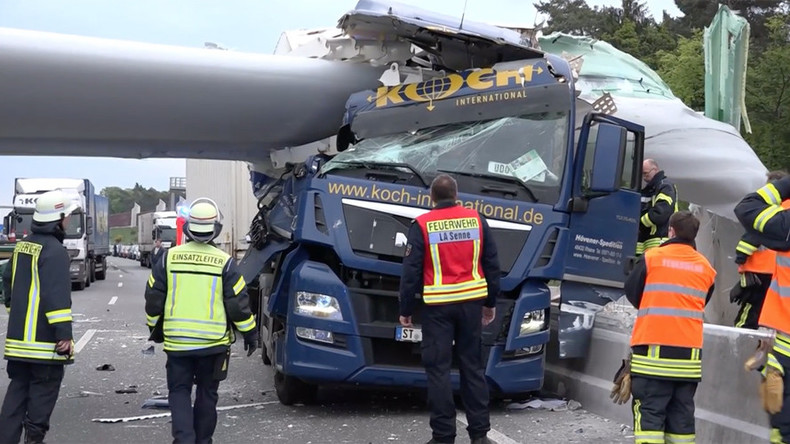 The massive blade of a wind turbine fell from a truck on a German autobahn, crushing the cab of another truck, injuring its driver and causing huge tailbacks for hours.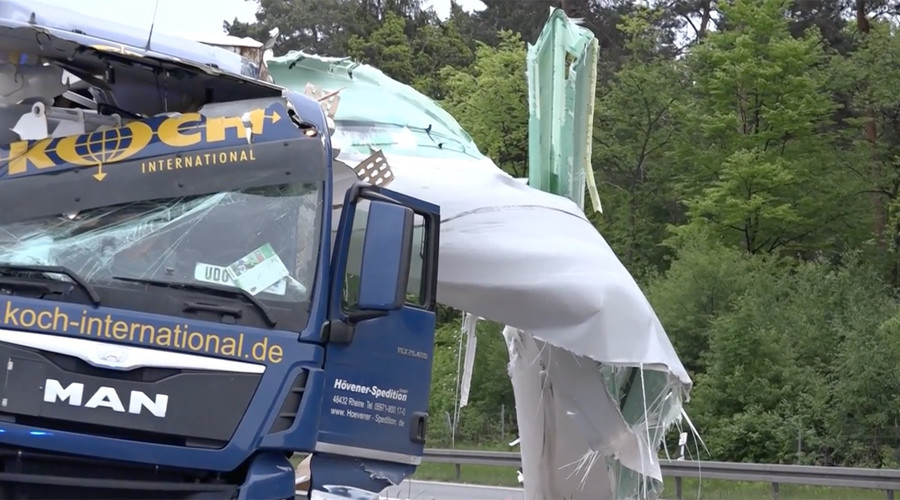 The accident happened at about 5am local time on the A33 autobahn, near the north-west German city of Bielefeld. The 62 meter-long (203ft) turbine blade was knocked across the whole width of the motorway when a truck ran into the back of the turbine transport vehicles.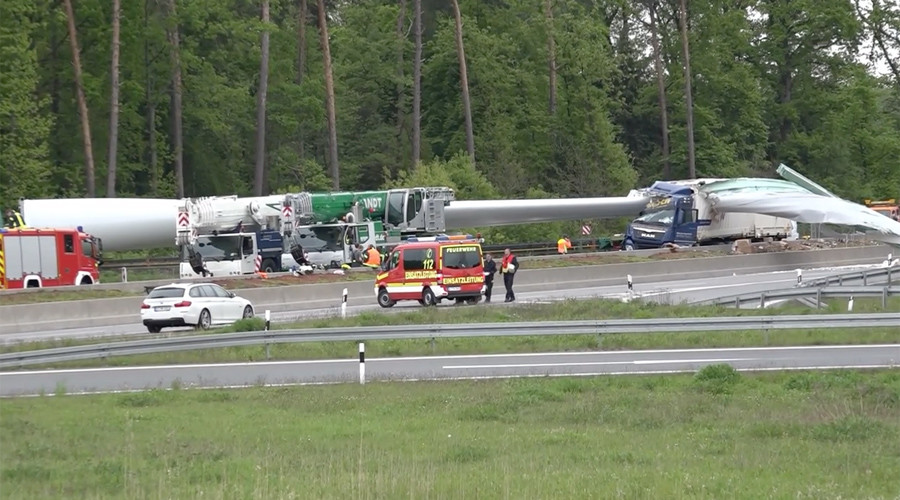 The 61-year-old driver of the second truck was badly injured when the blade crushed the cab of his vehicle. "Half the lorry was crushed," a police officer on the scene told Rheinische Post newspaper.
"For reasons not yet clarified, a 61 year old from Herzebrock-Clarholz first touched the accompanying vehicle with his truck. During his subsequent evasive maneuver, he drove onto the tip of the wind turbine wing," police elaborated.
Hintergründe zur Vollsperrung: Schwerer Verkehrsunfall auf der BAB 33 mit 2 Verletzten und hohem Sachschaden https://t.co/BfsvXMovr3

— Polizei NRW BI (@polizei_nrw_bi) May 16, 2017
Following the accident the autobahn was closed for a number of hours, causing tailbacks of up to 10km (6 miles) in length. Police estimated the material property damage to be about €460,000 (US$512,000).