Fur coat worn on Titanic doesn't sink in price at auction, selling for £150,000
Published time: 24 Apr, 2017 07:39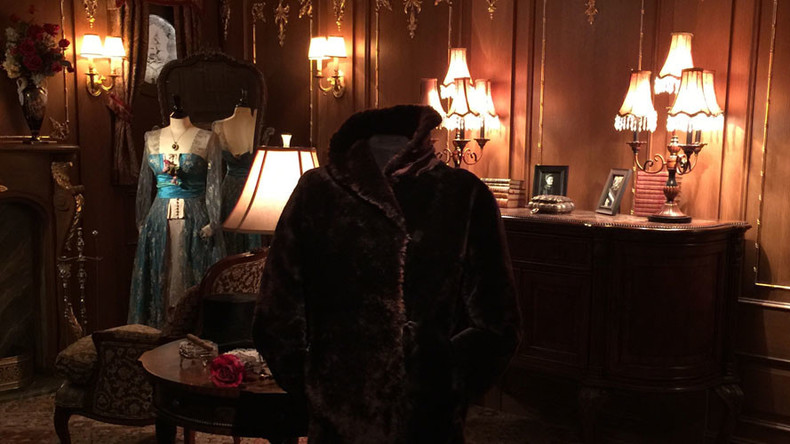 A fur coat worn by a stewardess when she was rescued from the Titanic sold on Sunday for £150,000 ($192,000) – almost twice its original valuation.
Originally owned by Titanic survivor Mabel Bennett, the full cost of the beaver lamb coat including taxes and charges will come to £181,000, the BBC reported, twice the selling value Wiltshire auctioneers Henry Aldridge and Son estimated.
The coat belonged to Mabel Bennett, a first class stewardess from Hampshire who was 23 when the Titanic sank in icy waters in the northern Atlantic on the night of April14, 1912.
Dressed in only a nightdress, Bennett grabbed the fur jacket that would keep her warm as she boarded a lifeboat and awaited rescue.
"My aunt gave me the coat in the early 60s, because of her advancing years she found the weight of the coat too much for her," a letter of provenance provided with the jacket read.
The coat was altered slightly in the 60s before leaving her family in 1999, when it was given to the auction house after a near accidental charity donation.
It was recently on display at a museum in the US as part of a recreation of the Titanic's first-class stateroom. Before Sunday's auction, it was displayed by Henry Aldridge and Son alongside other items from the ship that were available for auction, including chairs and a cabinet.
Bennett passed away in 1974 on the day of her 96th birthday. She was the second-longest living crewmember after steward Frederick Dent Ray, who died in 1977 aged 97.
1,517 people died when the Titanic sank on its maiden voyage.