One giant leap: Sailor jumps from deck of fuel tanker to save stricken whale (VIDEO)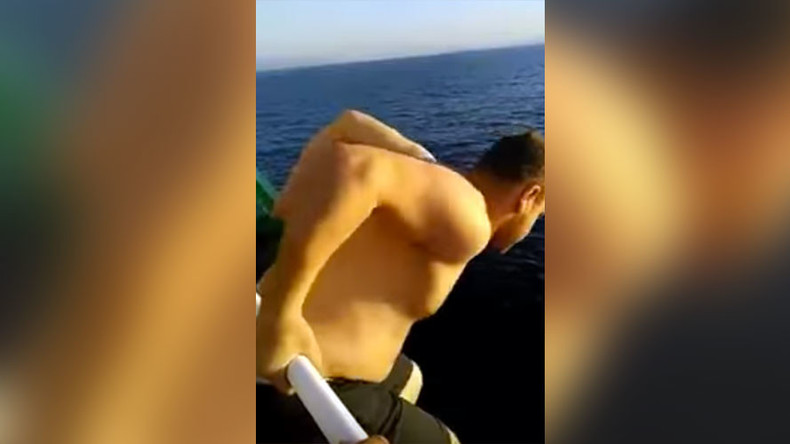 A crew member of a fuel tanker did his bit for the environment by leaping from the ship's deck to save a stricken whale.
The unusual rescue mission took place after the 220 metre-long (720 feet) Cheikh El Mokrani left port in Skikda, Algeria, and was sailing back into the Mediterranean Sea.
In the footage, thought to be from April 19, the silver-coloured whale can be seen caught in a line between the tanker and an orange tug boat. With no way for the creature to escape, one sailor jumps from a hair-raising height to come to its aid.
READ MORE: Norway kicks off annual whale hunt with 999 quota
According to local press Tout Dz, the crew member, who took the plunge without any life jacket, is an Algerian national.
The footage reveals that two other individuals also took part in the bizarre rescue, although it's unknown whether they were part of the tanker's crew.
READ MORE: Enormous dead whale washed up on Devon coast is good news says expert
After staying in the sea for nearly 10 minutes, the men eventually manage to free it, much to the delight of cheering onlookers.
According to Vessel Finder, the Cheikh El Mokrani is currently about 25 kilometers (15 miles) from the Algerian coast.
The vessel is an LNG tanker registered in the Bahamas. LNG tankers are designed for transporting liquefied natural gas.