Plane crash near supermarket in Portugal leaves 5 dead (VIDEOS, PHOTOS)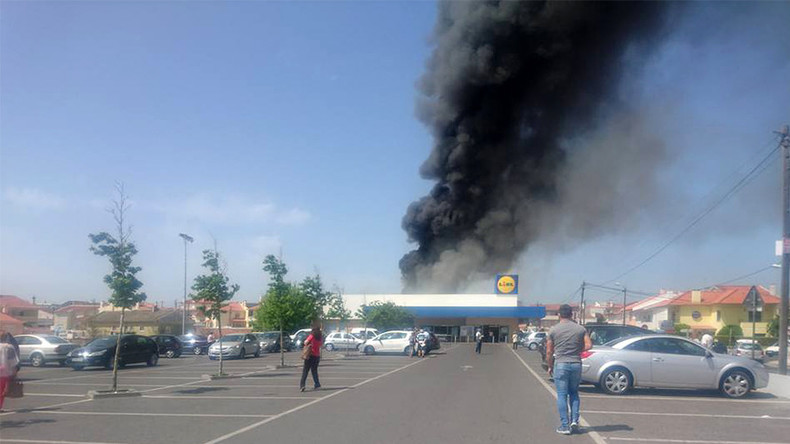 Up to five people have died following a light aircraft crash in Tires, outside Lisbon in Portugal. The plane crashed in a supermarket carpark killing four people onboard and another person on the ground, according to local reports.
The plane reportedly exploded soon after takeoff before crashing in the carpark of a Lidl supermarket. It had four people on board - one crew member and three passengers, when it crashed.
The Office for the Prevention and Investigation of Aircraft Accidents and Rail Accidents (GPIAAF) confirmed the four deaths, according to DN, citing Lusa news agency. The passengers and pilot are all French, El Mundo reports.
El Mundo also reports that a Portuguese person unloading a truck in the carpark died when the plane crashed.
The aircraft had taken off from nearby Cascais Municipal Aerodrome.
Witnesses reported seeing the craft seemingly explode mid-air before going down in the Lidl carpark where it is said to have landed on a lorry that was unloading supermarket stock.
Several cars are reported to have caught fire, and TV124 reports that a nearby house also caught fire. The National Civil Protection Authority is checking for other possible victims, Renascenca reports.
Portuguese president Marcelo Rebelo de Sousa arrived at the scene soon after the crash.
You can share this story on social media: