Richard Spencer glitter bombed at anti-war rally near White House (VIDEO)
Published time: 10 Apr, 2017 18:35
Edited time: 10 Apr, 2017 19:24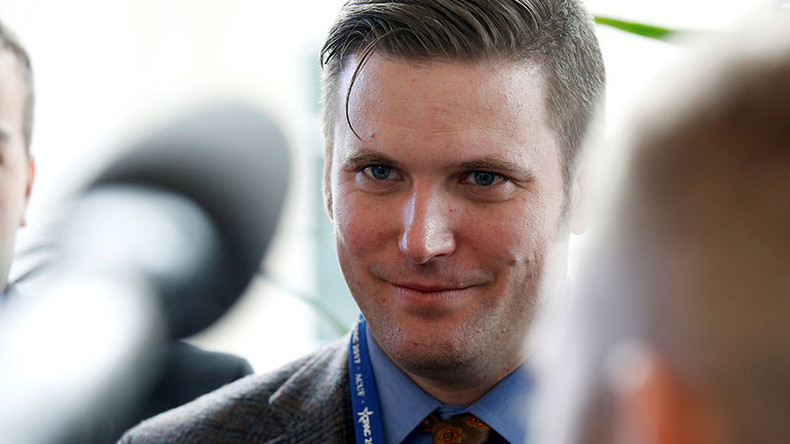 White nationalist Richard Spencer was glitter bombed outside the White House on Saturday as anti-fascist and alt-right followers squared up at a demonstration against the war in Syria.
US President Donald Trump's first military strike on the Syrian government last week drew crowds of protesters to the gates of the White House on Saturday. Spencer was protesting the US action on Syria, while other demonstrators staged an anti-fascist counter-protest.
Attending the rally, which saw a mixture of anti-fascist and alt-rights groups come face-to-face, Spencer led "America First"chants before he was glitter bombed right in the face by an unknown assailant.
The incident provoked a mini skirmish which was brought under control by security personnel, and footage captured soon afterward shows Spencer hailing a taxi while being led away from the area.
It's not the first time Spencer has been targeted in public. The man who once advocated'peaceful ethnic cleansing' was previously punched in the head after Trump's inauguration in January.
"He came out of nowhere and sucker punched me on my ear," Spencer said at the time. "I can't hear too well out of my right ear at the moment."
READ MORE: Alt-right leader 'sucker punched' by masked man during DC protest rally (VIDEO)
Spencer has spoken out about the latest incident to deny he was punched and also hit out at Antifa supporters.