Survival of the fastest: Hyperloop One announces 35 global competitors for 'physical broadband'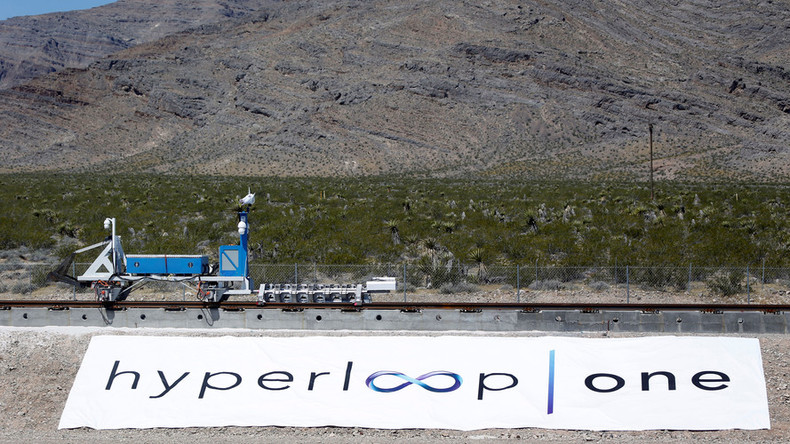 Startup Hyperloop One have unveiled 11 potential routes being considered for their high-speed transport system in the US. Proposed routes include Los Angeles to San Diego in less than 13 minutes.
On the west coast, potential routes include Portland to Seattle and Reno to Vegas, with 1,152 miles (1,853 km) of track proposed inland between Cheyenne and Houston. In the east, Hyperloop Massachusetts is the shortest route with 64 miles.
Speaking at Newseum in Washington D.C on Thursday, Hyperloop's Senior Vice President of Global Field Operations Nick Earle said, "When people think about HyperloopOne, they think speed. We think about changing lives through physical broadband."
"The spirit of America is to dream big," Hyperloop co-founder Shervin K. Pisheva said, delivering the news. "With HyperloopOne, we're turning those dreams into a reality."
Some 4,200 miles of proposed Hyperloop tracks across eleven separate routes, covering a total of 35 states are being considered. However, the US routes will compete against 24 others from around the globe before three are eventually chosen for development.
More than 100 countries submitted proposals from 2,600 teams, including governments, regional groups and universities.
The winning teams will work with Hyperloop One to explore project development and financing.
Speaking on CNBC, Pishevar said the routes would "solve all of the traffic and logistics problems that are causing so much frictions and pain."
CEO Robert Lloyd said Hyperloop will be available at two-thirds the cost of high-speed rail, adding that the feeling of acceleration in a Hyperloop would be similar to that felt in a commercial airplane.
The proposed routes were announced as a two-mile test track in Nevada was completed and is now ready to host the first full Hyperloop trial run in the coming months.
The company described the future test as their "Kitty Hawk" moment, referring to the town in North Carolina where the Wright Brothers experimented with the development of powered flight.