Teens barred from United Airlines flight for failing to comply with corporate dress code
Published time: 27 Mar, 2017 11:35
Edited time: 27 Mar, 2017 16:19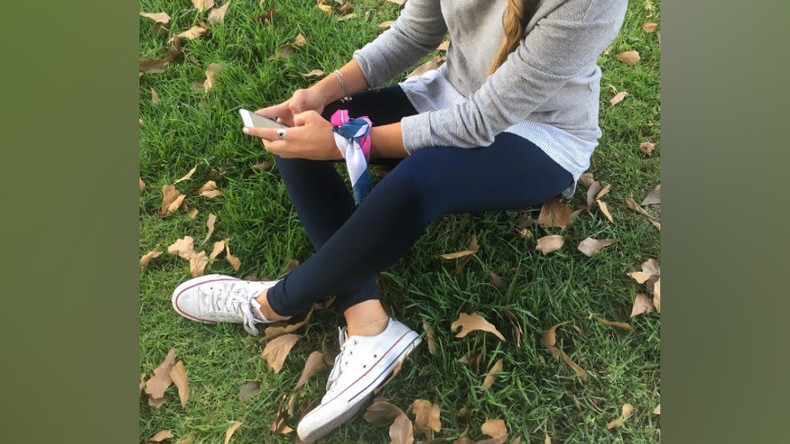 United Airlines found itself at the center of a Twitter storm after two teenage girls were stopped from boarding a flight because they were wearing leggings.
The incident, which happened at Denver International Airport, was flagged on Twitter by another passenger, Shannon Watts – the founder of gun reform group Moms Demand Action.
Watts tweeted that airline staff were "forcing them to change or put dresses on over leggings or they can't board. Since when does @united police women's clothing?"
Watts then tweeted that one girl was allowed to board after she put a dress over her clothing while two other girls were still barred from the flight.

United Airlines responded, saying that the company has the right to refuse passengers who are not "properly clothed" via their Contract of Carriage.
The airline later clarified that the refused passengers were "pass travelers," – a company benefit that allows United employees and their dependents to travel for free on a standby basis.
A condition of this benefit, however, is that passengers abide by a dress code policy which United Airlines claimed leggings violated.
Under the dress code "pass riders" are not allowed to wear clothing that doesn't look "neat and professional,"reported CNN who said they received a copy of the policy from an airline employee.
United spokesman Jonathan Guerin told the New York Times that the girls stayed behind in Denver and "made an adjustment" to their outfits as they waited for the next flight to Minneapolis. Guerin did not know, however, if they had successfully boarded.
The company continued to engage with the public as they were inundated with sharp criticism for the policy and insisted that ordinary passengers could wear whatever they wished.
Reports of the incident went viral as a number of high profile names took issue with the Airline's "sexist" actions.
Model Chrissy Teigen declared she has flown with the airline with "literally no pants on," while actress Patricia Arquette told the company that "leggings are business attire for 10 year olds."
Actors Seth Rogen and William Shatner all highlighted the policy's apparent double standards.
Meanwhile, rival airline Delta benefited from the spat as Twitter users and the company itself declared the airline was leggings friendly.