Russian football fans sing to Brits to ease World Cup '18 fears (VIDEO)
Published time: 18 Feb, 2017 09:01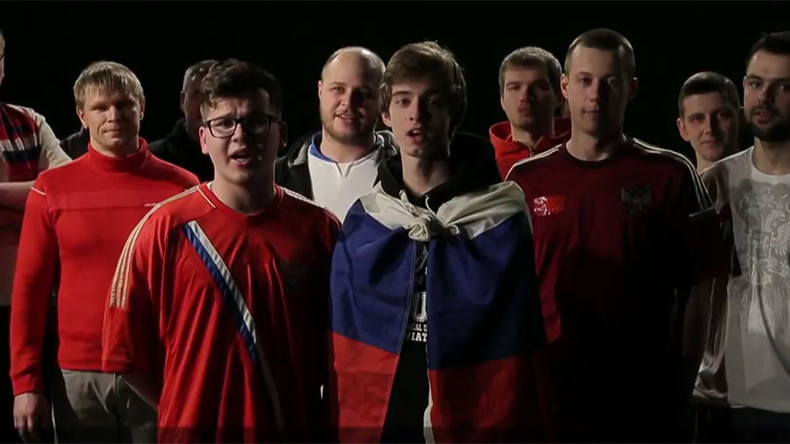 Russian football fans have come up with a chant to cheer up their fellow fans from the UK and welcome them to the 2018 World Cup, after a 'spooky' BBC documentary painted Russian fans all shades of evil.
The short song is a light-hearted, tongue-in-cheek rendition of a 19th-century Cossack song – with a peaceful message.
It calls on the BBC "not to fright a British fan," since guests are always welcome in Russia. The chorus reiterates: "don't be afraid, we won't touch you."
The song is a cheerful reply to the latest BBC documentary on the Russian football fan community, 'Russia's Hooligan Army.' It features Russian football fans, who claimed afterwards that their words had been "grossly misinterpreted" by the British press in order to scare people from going to the World Cup, which will be held in Russia next year.
READ MORE: 'Barefaced lies': Russian football fan on BBC documentary British press reports
However, even British pub-goers seem not to have been persuaded by the documentary, with some of them telling RT the film felt like propaganda, and was a plain attempt to create negative hype around the upcoming event.