Canada's anti-islamophobia motion proves divisive
Published time: 17 Feb, 2017 23:08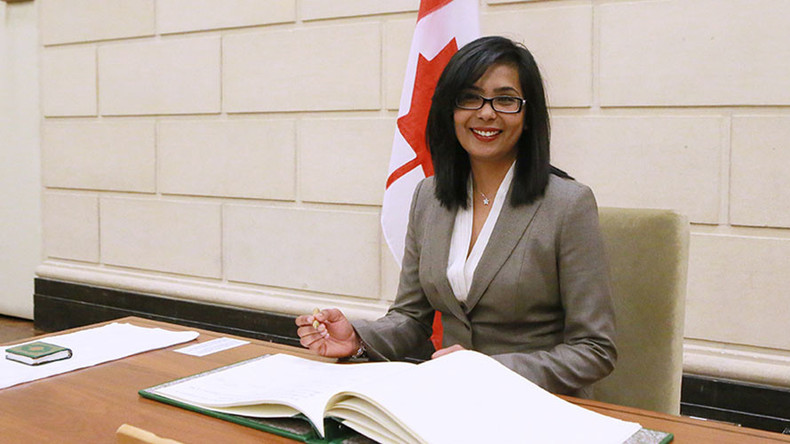 A motion to condemn "Islamophobia and all forms of systemic racism and religious discrimination" has sparked fierce debate in Canada's parliament and online, as rumors spread that the government would soon make criticizing Islam illegal.
The motion, proposed by liberal MP Iqra Khalid back in early December, calls on the government to "recognize the need to quell the increasing public climate of hate and fear" and to "condemn Islamophobia and all forms of systemic racism and religious discrimination." The motion was debated this week, and will likely be voted on in March or April.
A petition signed by 69,742 people highlighting a rise in anti-Muslim sentiment in Canada was presented to Canada's parliament on the same day as the motion.
The petition points to the contributions Muslims have made throughout history and calls on the House of Commons to recognize "that extremist individuals do not represent the religion of Islam" and to condemn "all forms of Islamophobia."
News of the motion, which wouldn't alter Canada's laws in any way, has left a number of social media users concerned that it's just another step towards an outright ban on the criticism of Islam.
Pamela Geller, a US anti-Islam activist, went as far as to claim the motion was set to "create a Sharia state" in Canada, with Prime Minister Justin Trudeau "diabolically" employing "psychological warfare tactics" to mislead Canadians.
Conservative politician Kellie Leitch has called for the motion to be scrapped.
Not everyone was against the motion or its perceived consequences though.
Khalid received threats and racist slurs as a result of proposing the motion, and read some of the messages she received at the House debate Thursday.
"Why did Canadians let her in?" and "Kill her and be done with it," were among the messages she read out.