CCTV captures car chase on streets of Moscow (VIDEO)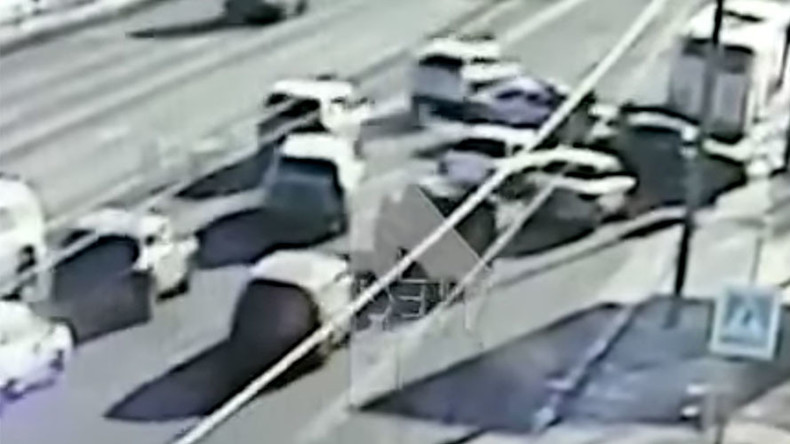 Dramatic footage has emerged of police chasing and apprehending an armed gang in eastern Moscow.
The surveillance footage, obtained by REN TV, shows the criminals attempting to flee in a car on Veshnyakovskaya street as they are pursued by police officers.
The gang crashed their Mitsubishi into a bus, before quickly being blocked off by police vehicles. Witnesses said the the gang and police exchanged gunfire before the three suspects were arrested.
It is understood the suspects had committed a crime just before the chase, but details have not yet been released.
You can share this story on social media: