'People can finally sleep comfortably' : Schwarzenegger fires back at Trump's dig over TV ratings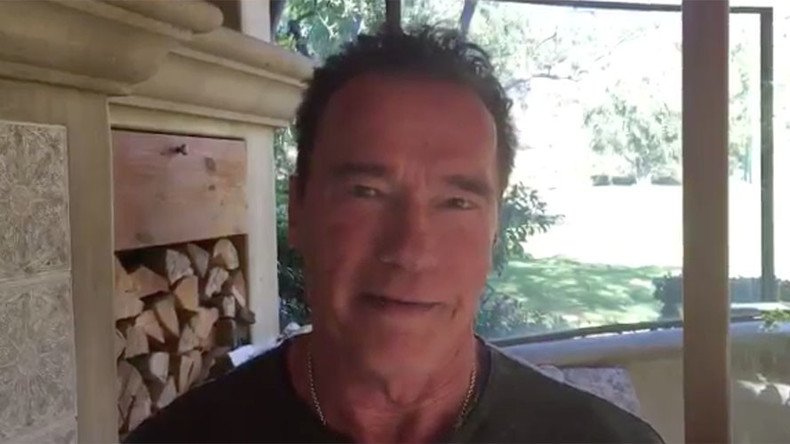 Arnold Schwarzenegger has responded to President Donald Trump's comments about his show's ratings with a stinging return, offering to switch jobs with the president so "people can finally sleep comfortably."
The spat came after comments Trump made at the National Prayer Breakfast earlier Thursday, describing the Celebrity Apprentice ratings as "a total disaster" since Schwarzenegger took over his role.
Trump called on the audience of lawmakers and religious leaders to "pray for Arnold" for better ratings for the show where he still acts as executive producer.
READ MORE: 'People had to pray a bit longer': Tillerson jokes after late arrival for State Dept speech

"They hired a big, big movie star, Arnold Schwarzenegger, to take my place. And we know how that turned out. The ratings went down the tubes," Trump joked. "I want to just pray for Arnold, if we can, for those ratings."
Schwarzenegger fired back in a video response to Trump's dig, delivering a stinging burn to the president.
"Hey Donald, I've a great idea," he said. "Why don't we switch jobs? You take over TV, since you're such an expert on ratings. Then people can finally sleep comfortably."
This isn't the first time Trump has attacked his successor over ratings. Earlier this month, the president delivered a number of tweets aimed at Schwarzenegger, in which he referred to himself as a "ratings machine."
You can share this story on social media: