Of two minds: Brain tissue & bone discovered in 16yo's ovary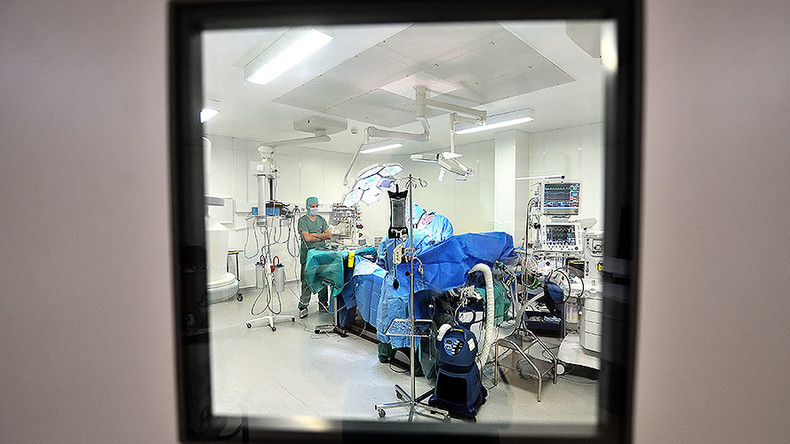 Parts of a human brain and skull bone have been found inside a 16-year-old girl in Japan after a tumor was discovered on one of her ovaries during a routine appendectomy.
Described as a rare and novel find, the unusual case is reported in the Japanese Society of Neuropathology journal.
READ MORE: 'Frankenstein effect': Dormant memories can be revived with magnetic pulse to brain, study says

The report details how segments of a cerebellum - the part of the brain which normally communicates muscle movement - were pulled from a 10-centimeter-long tumor.
"In the surgical case of a mature cystic teratoma of the ovary that arose in a 16-year-old girl, a large amount of well-differentiated and highly organized cerebellar tissue was found," the study states.
Teratoma or dermoid cysts have been known to contain skin, teeth, hair, nails and even parts of eyes.
"Three layers of the cerebellar cortex were well formed," the Japanese study reveals, while "club shaped" central nervous system tissue, skull fragments and a mass of hair were also discovered.
"Various degenerative changes have been documented in CNS tissue in ovarian teratomas, but the dendritic abnormalities… seen in the present case are novel findings," it concludes.
Dr Angelique Riepsamen of the University of New South Wales told New Scientist that finding structures of a brain inside ovarian tumors is highly unusual.
READ MORE: Brain makes decisions before consciousness steps in – leading neuroscientist

"Neural elements similar to that of the central nervous system are frequently reported in ovarian teratomas, but structures resembling the adult brain are rare," she said.
New Scientist reports that the brain layers were developed enough to transmit electrical signals.
The unnamed patient is reported to have made a full recovery following the bizarre surgical discovery.
You can share this story on social media: