'Bankrupt them': Cafe that banned 'Nazi' Trump voters served bitter reviews
Published time: 31 Dec, 2016 17:00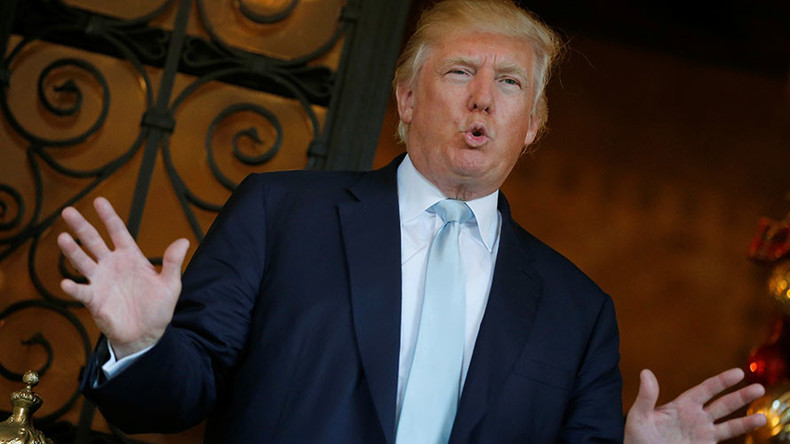 An Hawaiian cafe that barred Donald Trump voters has been hit with an onslaught of bad reviews, although many it seems have never actually visited the place.
Of the 2,900 Facebook reviews of 'Café 8 ½' in Honolulu, 2,200 are a measly one star, with most appearing recently after they posted a sign saying "If you voted for Trump you can not eat here! No Nazis."
"If a gay couple can sue and win over a wedding cake people should sue this cafe over refusing service to Trump supporters. The precedent has been set. Bankrupt them," one review read, while another advised patrons to "Avoid this place at all costs."
READ MORE: Gay marriage cake controversy - Christian bakery faces legal action
"I am sure the vinegar that you are using to flavor your online presence will serve you very well in the days to come," another bitter reviewer said, although no proof of having eaten at the cafe was provided.
Not everyone reacted badly to the sign, with some very happy with the cafe's decision to ban Trump voters.
"Don't like a business owner's political opinion? Then don't spend money there. Pretty simple. But lying about food, cleanliness or service is sad and pathetic," a five star review read. "Looks like most of those complaining about tolerance are not tolerable at all."
The cafe's owner Robert Wagner told KITV he put the sign in his window the day after Trump was elected to make a statement. He has since taken it down and says he will serve Trump voters.
"I think it's good to be tolerant, when it's something tolerable. Like if somebody did come here and said, you know I voted for Trump and I don't like the sign," Wagner said. "I'd say okay I understand that. But if they were nice to me and they wanted to eat, I'd say you know I'm gonna make you some good food if you wanna stick around."
The same fluctuation in bad reviews hasn't been seen on TripAdvisor or Yelp, sites that require administrators to check and approve reviews for authenticity. It has a modest seven reviews on TripAdvisor, with an average rating of four out of five.
Taco bowls are not on the menu.
READ MORE: Trump sets off Cinco de Mayo controversy with 'taco bowl' tweet