Winter wonderland: Russia gets in New Year mood with amazing festive-themed transport (PHOTOS)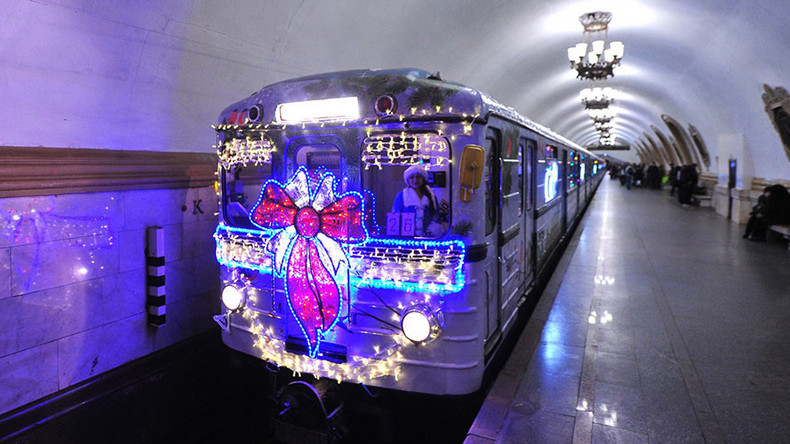 As the Moscow Metro rolls out a festive-themed train on its central line, other parts of Russia have focused on trams, turning cities into winter wonderlands.
The capital's city hall went all out on lifting rushing passengers' spirits and launched a fully decorated train on the city's busiest line.
The 'party train' is festooned with many of the non-religious symbols of the New Year's Eve celebrations, Russia's main festive date during the holidays.
In addition to the subway extravaganza, the city has also covered three trams entirely in fairy lights, and will allow them to navigate the Moscow streets up until January 10 – the end of the official holidays.
Other Russian cities are also celebrating in style, with Kemerovo enjoying this stunner:
Here's St. Petersburg's take. Classy. No wonder it still holds the title of Russia's Cultural Capital.
And Ekaterinburg may be snowed in and freezing at this time of the year, but it still knows how to party.