'Supermarket of the future': Italy first to make food shopping interactive
Published time: 8 Dec, 2016 12:37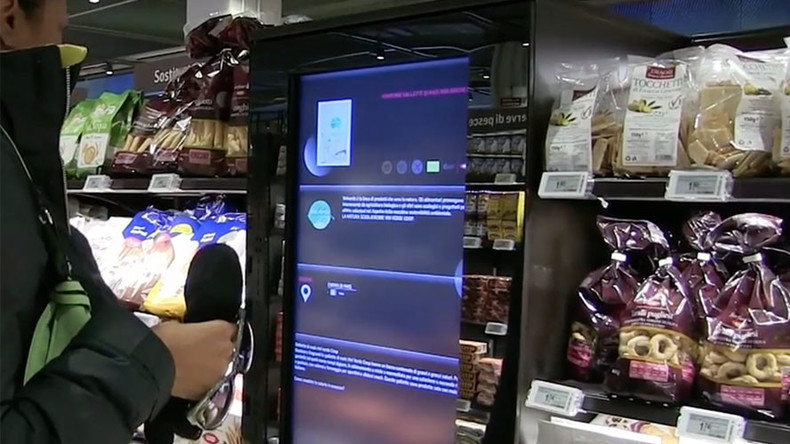 No need to flip that smartphone out in the shopping aisle in this swanky Milan supermarket – it's equipped with touchscreen computers that have all the information about the produce on sale.
With a few swipes and taps customers can learn where the food comes from, its nutritional information and potential allergy risks.
"This is the first supermarket in the world which uses [this] special technology," the spokesperson for Coop Milan, Andrea Pertegato, told Ruptly.
Indeed, the experience you get is akin to online shopping, but with the benefit of actually being able to see (and touch!) what you're paying for.
"It's really easy. You choose a product on the shelves, move close to the monitor and click the food's image," Pertegato explained how the smart technology works.
READ MORE: Smart fridge browses porn in US store, shows hot action while keeping its cool
The store is also equipped with interactive tables where a simple movement of the hand shows augmented information about the product on a monitor, so the customer has minimum of manual work on the computer.