Wave almost sweeps woman out to sea as she films storm in Sochi (VIDEO)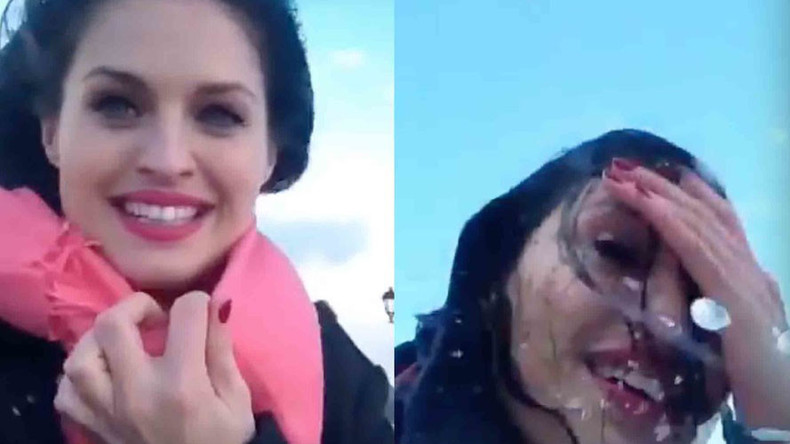 A woman had a lucky escape as she narrowly avoided being swept away to sea while trying to make a video on a beach during a storm in Sochi, southern Russia.
The woman's video footage starts off on the promenade by the beach, and such is the strength of the gale-force winds that it's impossible to make out what she is saying.
The woman then takes a few steps to get closer to the water – not a wise move considering the weather conditions.
She continues recording, oblivious to the huge wave that is building behind her. Amazingly, her camera keeps rolling as she is engulfed by the water.
Having escaped being swept from the beach, the woman emerges from the cold water of the wintery Black Sea, her camera intact and still filming.
The storm that descended on Sochi brought with it waves so high they turned the resort city's Olympic village into a huge swimming pool.
Watch the full video: