Frontrunner for 'World's Greatest Grandad' builds awesome backyard theme park (VIDEO)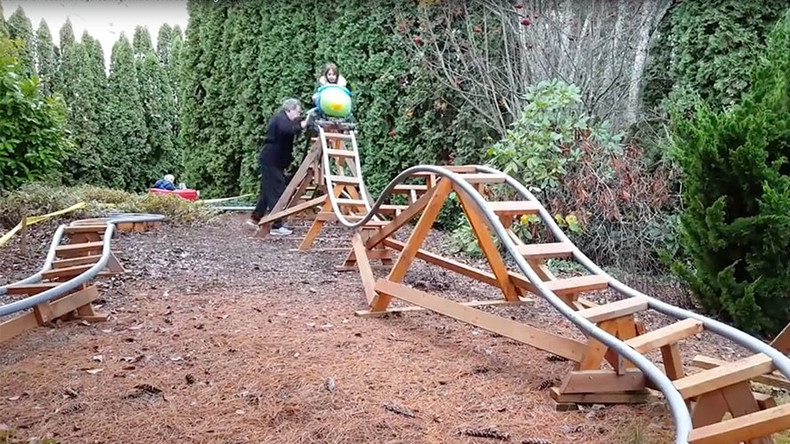 A retired aerospace engineer put his honed skills and abundant free time to use by building his grandchildren an awesome rollercoaster theme park in his own backyard.
Paul Gregg shared a video of two of his grandchildren enjoying their first ride on "Little Rocket," the smallest of the three rollercoasters he constructed in his Seattle garden.
READ MORE: Collapse on the 'Orient Express': Kids' ride tips over at Georgia country fair (VIDEO)

Gregg has been documenting the extensive building process on YouTube over the past two years, and subsequently shaming every regular grandad out there.
By YouTube standards, the risky business of building custom rollercoasters in the backyard has become somewhat of a trend – and without the supervision of an experienced engineer, quite possibly a disaster waiting to happen.
You can share this story on social media: