Nerve-shredding footage shows lamp post save woman from runaway car (VIDEO)
Published time: 2 Dec, 2016 15:36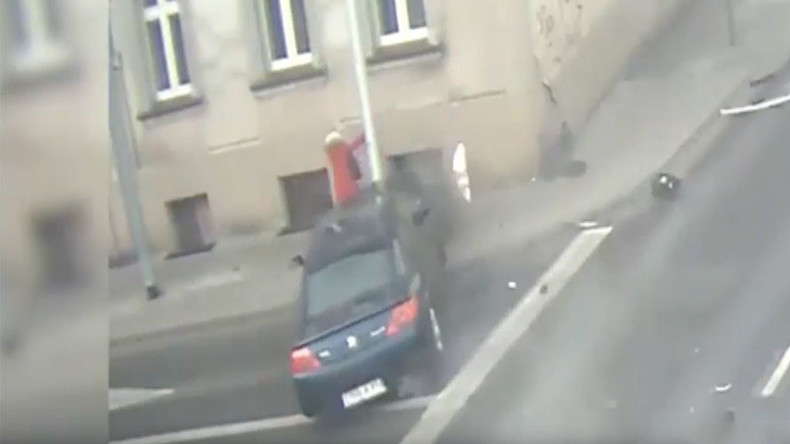 A young woman in the Polish city of Kalisz had a humble lamp post to thank for saving her life after she came within inches of being crushed by an out-of-control car.
CCTV footage of the entire incident shows the woman walking down a footpath.
Suddenly, a large navy Peugeot saloon is seen hurtling straight at her after colliding with a white Mercedes attempting to turn across a busy carriageway.
Startled, the woman frantically tries to jump out of the way of the oncoming Peugeot but succeeds only in putting herself directly in its path.
Miraculously, the lamp post brings the car to an immediate halt, saving the woman from horrific injuries and possibly death.
The CCTV clip ends with the lucky woman walking away entirely unscathed, though surely stunned, by the near miss.
Polish newspaper Fakt reports that the 68-year-old driver of the Mercedes has been fined PLN 500 (€111) over the incident and six penalty points added to her license.