'Shameful & disgusting': Rolling Stone slams WaPo 'fake news' story
Published time: 30 Nov, 2016 00:28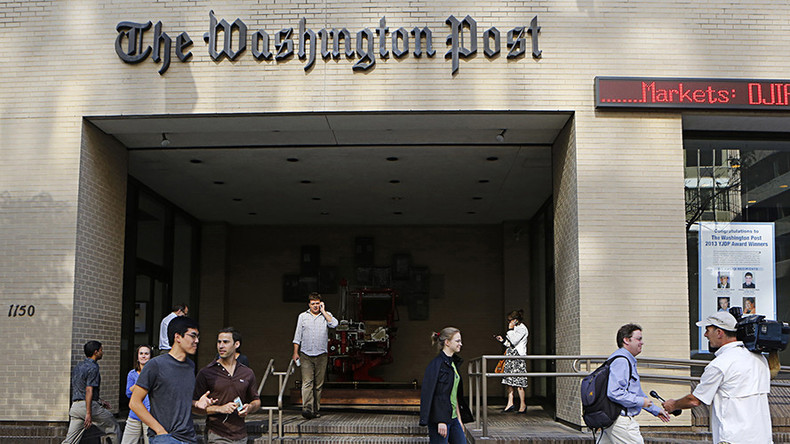 Rolling Stone has joined the growing list of media outlets to condemn the Washington Post for its "Russian propaganda effort" article. The outlet described the widely disparaged article as being "shameful and disgusting."
The Washington Post article, titled, "Russian propaganda effort helped spread 'fake news' during the election, experts say," claimed over 200 alternative news sites were in fact Russian agents spreading "fake news" to manipulate the US general election, both wittingly and unwittingly. It cited a mysterious group PropOrNot that appears to have existed for mere months as the source of the list, which included Truthdig, Counterpunch and, of course, RT.
READ MORE: WaPo blasted online for article accusing Russia of 'sophisticated' US election propaganda
"Any halfway decent editor would have been scared to death by any of these factors," Rolling Stone's Matt Taibbi writes, pointing to the group's lack of evidence and its unprofessional tweets in response to the story.
Taibbi's piece highlights the worrying fact that the dangerous "the Russians did it" story was "uncritically picked up" by other outlets and then "greedily devoured" by Democratic Americans, who he says are "beginning to fall victim to the same conspiracist tendencies that became epidemic on the political right in the last few years."
Taibbi draws attention to the Post's apparent failure to contact any of the news outlets mentioned before publishing the story. He said he got in touch with a number of named outlets who said they were not contacted.
Taibbi also highlighted the dangers of journalists who "get into bed with politicians."
Numerous social media users shared Taibbi's story, and branded the WaPo's article as "despicable" and "dangerous."
It wasn't long before Taibbi himself was accused of being a Russian agent.