#GiantMeteor2016: End of world better than Trump or Clinton, say 25% of millennials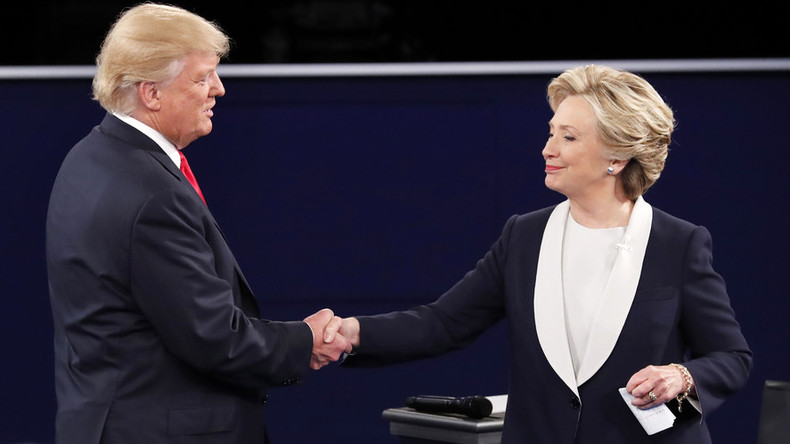 One in four young Americans are so dissatisfied by US presidential candidates Hillary Clinton and Donald Trump that they would rather a meteor destroy Earth than have either of them in the White House.
The UMass Lowell/ Odyssey poll asked millennials to choose their preferred outcome for the elections; either Clinton or Trump winning the election, Barack Obama remaining as president for the rest of his life, a giant meteor wiping out humanity, or a random lottery to pick the president.
The results reveal young voters would rather die than elect Trump or Clinton.
More than half of those polled said they'd choose a meteor destroying the Earth over Trump winning the election, and 34 percent chose the planet's destruction over a Clinton White House.
"We do not take our respondents at their word that they are earnestly interested in seeing the world end, but we do take their willingness to rank two constitutional crises and a giant meteor ahead of these two candidates with startling frequency as a sign of displeasure and disaffection with the candidates and the 2016 election," Professor Joshua Dyck explained.
For 39 percent of respondents, Barack Obama announcing his presidency for life would be better than either of the current candidates winning. Just over a quarter said it would be better if the next president was just selected by lottery.
The poll was conducted between October 10 and 13, with a random sample of 1,247 voters aged 18-35 from across the US.
When asked to choose between Clinton and Trump, 54 percent chose Clinton, and 21 said Trump.
Voters were also asked how they would vote if former Democratic presidential nominee Bernie Sanders was against Trump instead of Clinton. Some 67 percent chose Sanders over Trump.
In a Mike Pence v Clinton election, pollers said Clinton would win 63 percent to 21 percent.
The poll revealed 92 percent of respondents had heard about Trump's 2005 controversial comments about women, with 41 percent saying it made them less likely to support the Republican candidate, while 11 percent said it made them more likely to vote for Trump.
READ MORE: 'Grab them by the p***y': Leaked audio of Trump causes GOP backlash