Portuguese train company demands passengers eat breakfast to avoid fainting delays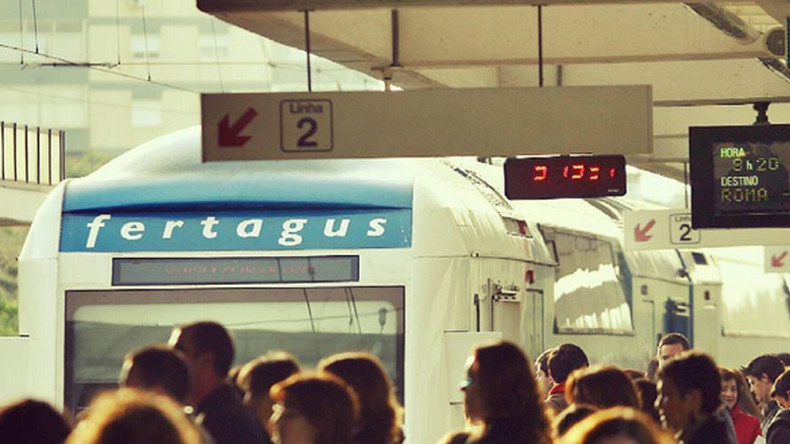 Nutritionists have long hawked breakfast as the most important meal of the day, but now a Portuguese rail operator is jumping on board to reduce delays caused by fainting spells, warning passengers to eat before they commute.
Fertagus, which operates trains between Lisbon and Setubal, has posted signs at its stations warning commuters against skipping breakfast, AFP reports.
"Traveling without eating breakfast can affect everyone's trip!" the signs read.
Fertagus' marketing manager, Raquel Santos, told news radio TSF that the company created the signs after 46 passengers fainted in just the first half of the year, causing delays affecting 51 trains totaling 209 minutes.
"We realized that many of these cases are due to episodes of low blood sugar in people who have not eaten for several hours. Normally during the morning rush hour," Santos said.
"Many times it is not possible to immediately remove the passenger from the train and this causes delays. Often the alarm is pulled and this causes circulation on the whole network to be delayed," she added.
In addition to eating breakfast, the rail company recommends that passengers carry a bottle of water and get off the train and seek help if they begin to feel ill.
The company plans to give out apples and yogurt to its customers next week as part of its campaign.
Fertagus, which is owned by Portuguese transport company Grupo Barraqueiro, transports around 70,000 passengers a day on a single 54-kilometer line serving 14 stations.