Deadly boomerangs: Macabre discovery leads to revelations about ancient Australians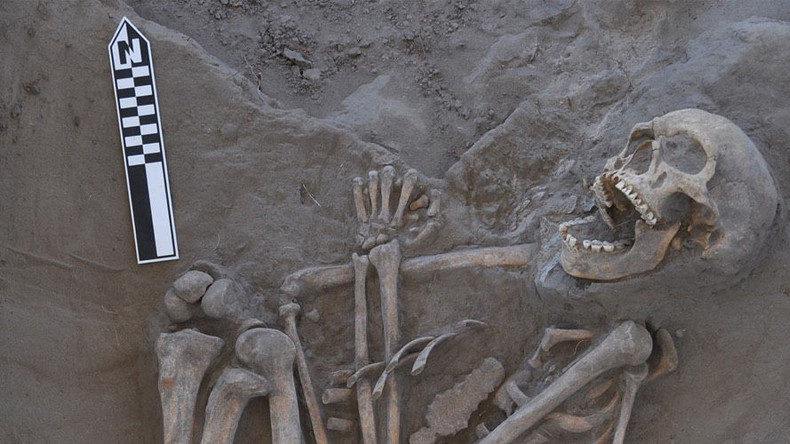 A skeleton discovered on the banks of a river in western Australia bears injuries indicating the man was fatally struck by a wooden boomerang, according to a new study.
The skeleton was found by Michael Bates, a local Aboriginal man, in New South Wales' Toorale National Park in 2014 and has led researchers to new conclusions about violence among ancient Aboriginal Australians.
READ MORE: Lost text of charred Old Testament scroll revealed by 3D 'unwrapping' (PHOTO)
A forensic study of the well-preserved remains revealed that they belonged to a man who was likely between the ages of 25 and 35 when he died. Researchers were able to determine that his final meal was crayfish and possum and that someone had taken considerable care when burying him, LiveScience reports.
After the skeleton was found, local Aboriginal group, the Baakantji, named it 'Kaakutja', meaning 'older brother.'
A 15cm (six inch) gash along Kaakutja's skull was deemed the likely cause of his death and researchers initially believed that he was probably killed by someone wielding a sword or cutlass. However, that theory was thrown out when radiocarbon dating subsequently revealed that he died in the 1200s, some 600 years before European settlers introduced swords and other metal tools to Australia.
In a study, published in the October issue of Antiquity, researchers from Australia's Griffith University have concluded that a boomerang was most likely the weapon used to take Kaakutja's life.
Could sharp-edged wooden weapons from traditional Aboriginal culture inflict injuries similar to those resulting from later, metal blades? https://t.co/oV6Deww4bl

— Antiquity (@AntiquityJ) September 20, 2016
Kaakutja was no stranger to violence. As well as the significant head slash, he had two partially healed head injuries, a wound on his arm and fractured ribs. His remains offer archaeologists a rare chance to study conflict among Aboriginal people before the continent was colonized.
Only one other skeleton dating from before the arrival of Europeans is known to show signs of lethal injuries inflicted by other humans. That skeleton, found during excavations beneath a bus shelter, is much older than Kaakutja, dating to around 1600 BC.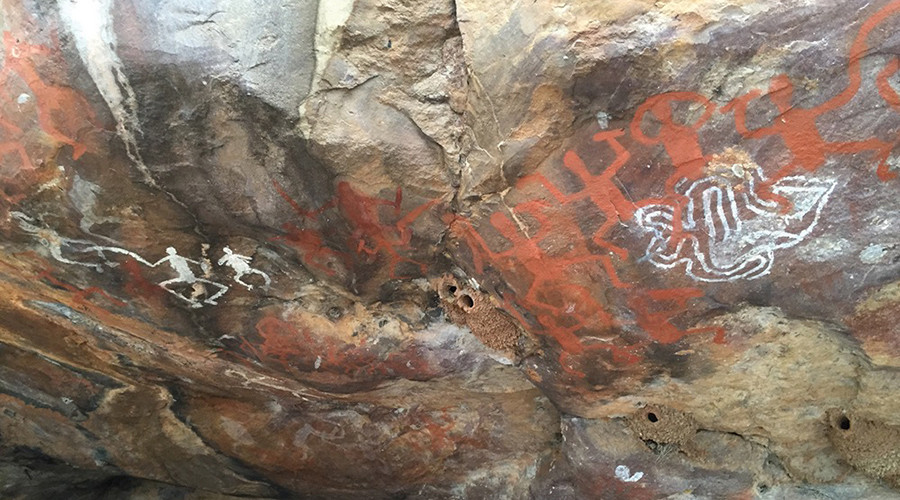 Rock art depicting warring Aboriginal peoples holding shields, clubs, and boomerangs was discovered close to Kaakutja's burial site.
The ancient man's fatal injuries and the scenes depicted in the rock art led researchers to conclude that there "was probably conflict in this area," National Geographic reports.
Following extensive testing, Kaakutja was reburied in a traditional ceremony.