Aerosol 'tea in a can' ruins the experience for tea-baggers everywhere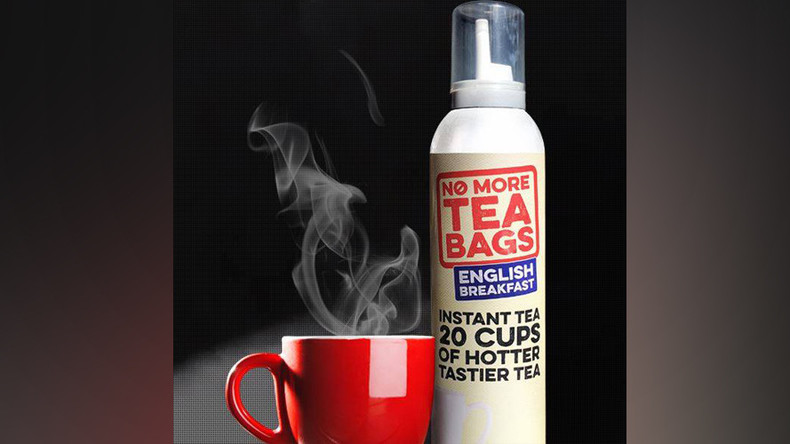 The idea of tea in an aerosol can could tip British tea lovers over the edge after a company decided to release a squirty version of the UK's favorite hot drink and yes, there are no bags involved.
The aptly titled 'No More Tea Bags' has been introduced to the shelves of supermarkets and tea lovers on Twitter can't handle it.
According to the founding company Yum Cha Drinks, the product is "properly brewed better tasting tea" despite coming in a squirty spray form.
Launched at a trade fair in England during the summer, the aerosol tea is more "convenient," according to manufacturer Guy Woodall who told Scottish Grocer magazine the new "technology" would produce a better taste.
"The convenience of not having to sit around and wait for your tea to brew is a major USP, but the technology we've used enables us to produce a tea with what we believe is a far superior taste," Woodall said.
However much Yum Cha have tried to promote the bagless tea, other Twitter users took it really badly.
It's fair to say people aren't ready for such advanced technology just yet.