Mesmerizing satellite footage captures Typhoon Lionrock heading for Japan (VIDEO)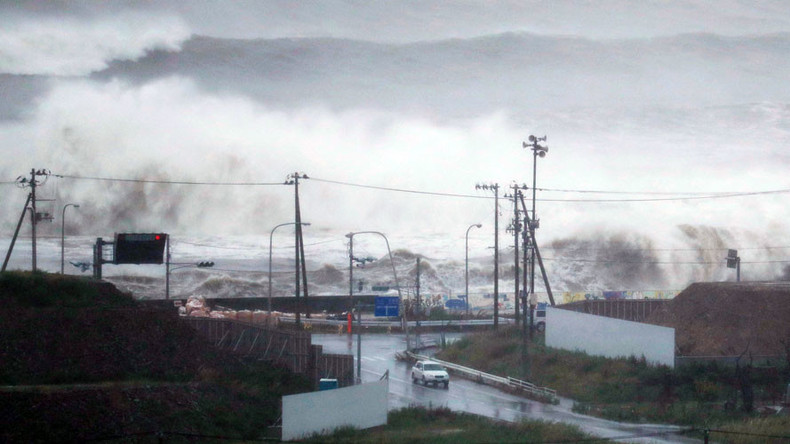 The first typhoon to land in the region since the earthquake and tsunami of 2011, Lionrock has brought heavy rain and high waves to Japan's Pacific coastline.
Typhoon Lionrock was expected to reach Category 1 hurricane status on Tuesday with a gust speed of 216kph, but winds slowed to 162kph (100mph) by the time the storm made landfall.
Incredible footage of the massive tropical storm approaching northeastern Japan was captured from a satellite.
Amazing aerial images of the storm brewing as it made it's way to the coast show just how quickly the typhoon picked up dangerous momentum.
READ MORE: Butt out of South Sea dispute, China tells 'shameful' Japan
More than 120 domestic flights were canceled, schools were closed and some 600 residents evacuated as a precaution ahead of the storm. Local media reported minor injuries but there have been no reports of serious casualties from Typhoon Lionrock.
This is the third such storm to hit Japan in the past nine days; the storms which struck ahead of Lionrock resulted in two deaths.