2 Canadian friends find out they were switched at birth after more than 40 years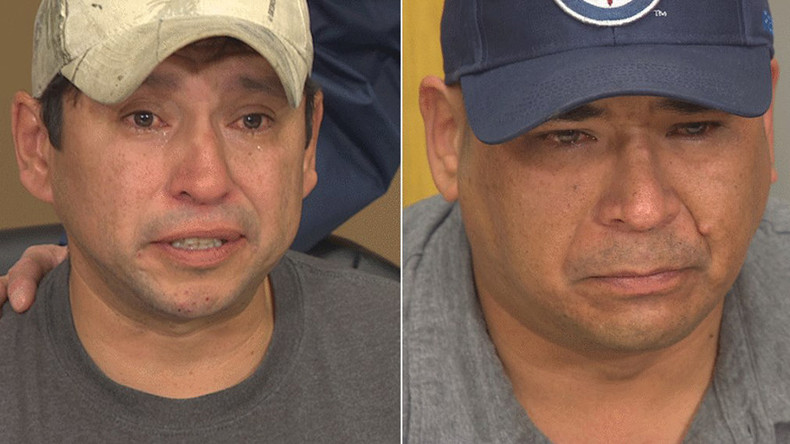 Two 41-year-old indigenous men, who grew up as friends in a small town in Canada, have finally learned that they were switched at birth.
Leon Swanson and David Tait Jr. were born three days apart in early 1975 at the government-managed Norway House Indian Hospital in the central Canadian province of Manitoba.
The men reportedly had long-standing suspicions that they could have been switched due to similarities they each shared with one another's parents.
Then, last November, after two people found out they'd been switched at birth at the same hospital just five months after Swanson and Tait were born, the men were prompted to seek out genetic testing.
READ MORE: Canada failing to protect indigenous women from violence – UN official
DNA tests confirmed Tait was the biological son of Charlotte Mason, the woman who raised Swanson. Mr. Swanson has yet to receive his test results, but the families are sure their suspicions will be confirmed.
"What happened here is lives were stolen," said Manitoba indigenous politician Eric Robinson. "You can't describe it as anything less than that."
Norway House Hospital is being held responsible for both of the severe mix-ups that have rocked the remote village of around 5,000 residents located about 460 km north of Winnipeg.
Swanson and Tait broke down in tears during a press conference in Winnipeg on Saturday:
"We don't have words. Forty years gone … just distraught, confused angry. I want answers, I want answers," said Tait through sobs.
Last November Luke Monias and Norman Barkman from Garden Hill First Nation found out they were switched at birth at the same Norway House hospital in 1975.
READ MORE: Native Americans unite against Dakota oil pipeline to protect sacred sites

Canadian Federal Health Minister Jane Philpott has offered DNA testing to everyone born at the hospital in the 70s.
A third-party investigation has been launched to look into the cases, Philpott said in a statement.
"Cases like this are an unfortunate reminder to Canadians of how urgent the need is to provide all indigenous people with high-quality health care," she said.