Wheel deal: Cyclist channels inner Superman to destroy rivals (VIDEO)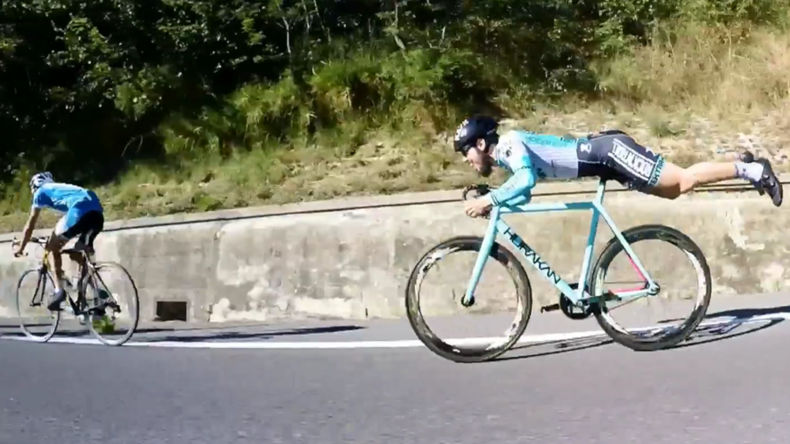 While cycling upright has been the norm for us mere mortals, it seems you need to be more like Superman to achieve that aerodynamic ideal.
Many diehard cyclists will find such moves risky but for Michael Guerra, sitting on a saddle is overrated. As he approaches his fellow cyclists, he ditches his upright positioning for a horizontal, plank-like one.
Once in his superhero position, firmly gripping the handlebars, Guerra flies past his competitors before then passing a woman on a moped whose open-mouthed expression says it all.
The video has racked up more than 4.2 million views since it was uploaded on Wednesday and has been shared more than 68,000 times on Facebook.
We should probably advise you not to try this at home as we're pretty confident it will end up a little like this: