Flood fury: Indian MP lambasted on Twitter for being lifted over ankle-deep water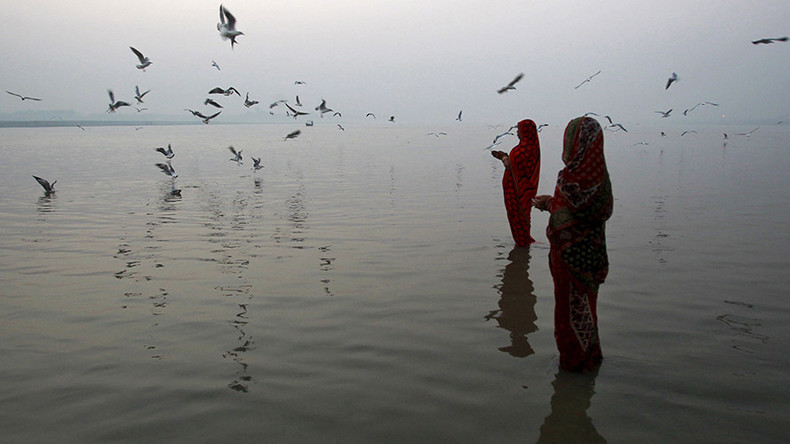 An Indian member of parliament has felt the wrath of social media after being carried above ankle-deep flood waters while visiting a region devastated by deadly monsoon rains.
Madhya Pradesh Chief Minister Shivraj Singh Chouhan was hoisted by two local police officers as he surveyed the damage in a region where 40 people have died and several hundred thousand have been displaced.
Twitter users have blasted Chouhan for being out of touch and insensitive.
One opted for parody by doctoring the image of him being lifted through the flood and combining it with another infamous doctored image - that of Prime Minister Narendra Modi 'inspecting' the flood damage of Chennai through his airplane window last year.
Some drew comparisons with similar practices in India during British colonial times.
It appears that Chouhan is not the only one to have made such bad judgments, however.
Chouhan attempted to limit the PR damage by later tweeting pictures of himself wading through the flood waters barefoot, but it appears unlikely to have the desired effect.