Helmet-cam: Motor-cop rides ON TO fleeing suspect, nails it (VIDEO)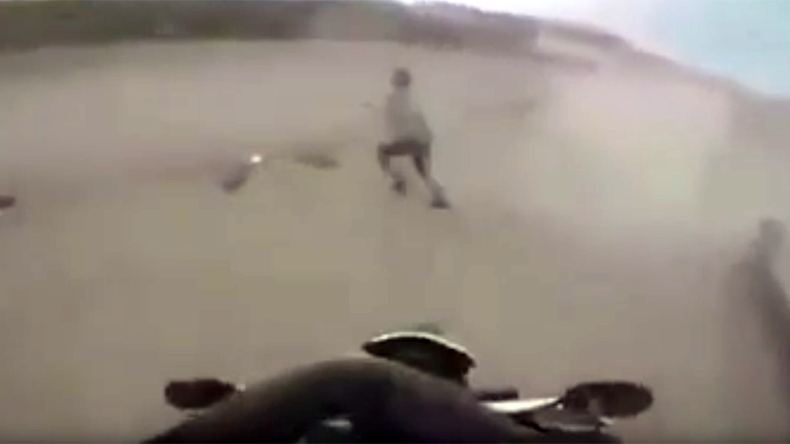 The incredible helmet-cam footage could pass as a scene from a low-budget Spanish Batman movie.
The cop involved was the epitome of cool, calm and collected during a solo high-speed chase after a suspected thief.
Reportedly filmed in Chile, the footage follows an officer who was in pursuit of a white van when its driver decided to abandon the vehicle and make a last ditch getaway attempt by hopping an eight-foot-high wooden fence.
READ MORE: Dog dragged to death behind owner's car sparks angry mob in China (GRAPHIC VIDEO)
The suspect didn't stand a chance.
The cop drove straight into him, launching himself into the air and grabbing the suspect from the fence before quickly tackling him to the ground.
Unfazed by the dramatic turn of events, the cop simply rests his aviator sunglasses on the ground as he restrains the alleged thief… but not before mocking his cries.