Good Samaritans rise up after 'disgusting' theft of boy's Star Wars prosthetic leg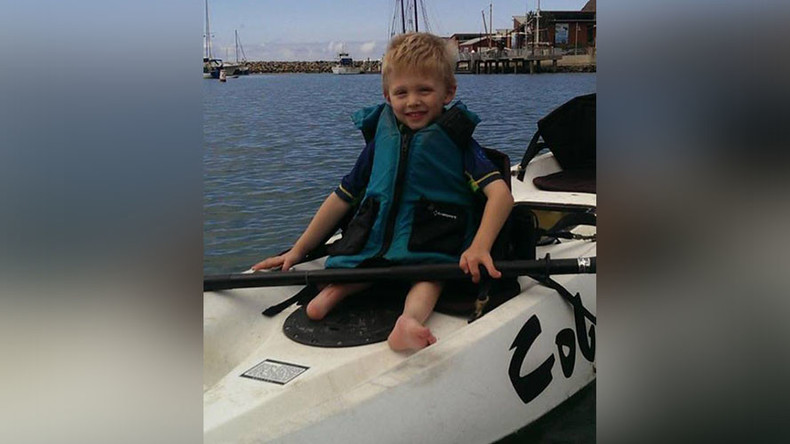 Uproar over the theft of a boy's customized prosthetic leg that was committed when he was visiting a California beach has yielded a free of cost replacement and thousands of donation offers, meaning Liam Brenes can once again stand on his own two feet.
On Sunday, the four-year-old and his family from Orange County became the victims of a cruel opportunist robbery as they were enjoying a day out at Crystal Cove.
While their backs were turned, a thief made off with a camera, but also nabbed a prosthetic leg customized with a Star Wars design for Liam Brenes, who had to have part of his right leg amputated at the age of one.
In a message on social media, Liam's father said the incident in California had left him "crushed."
The shocking daylight robbery provoked outrage online, with social media users reacting in abhorrence to the "disgusting" crime.
"Absolutely disgusting! So mean… what is wrong with people?" said one commenter.
Meanwhile another person said the theft made her "sick to my stomach."
As news of the young child's plight spread online, hundreds of Good Samaritans pledged donations on a GoFundMe page that now amount to over $18,000.
A prosthetics company from Palmdale, California has now stepped in to provide the four-year-old with a new Ghostbusters themed leg, according to ABC7.
Michael Metichecchia of Essential Orthotics and Prosthetics said the story moved him so much that he wanted to "give back."
The gesture of goodwill came as television personality Robert Herjavec, who features on the show "Shark Tank," offered to fork out for a replacement himself.
Herjavec has instead arranged for the boy and his family to have a VIP tour of Disneyland, report ABC News.